Premier League opinion: 5 One season wonders in the Premier League
The Premier League has seen a number of players who have come in and become stars over the years, but it has also produced a fair number of players who have failed miserably. There have also been players in the English top-flight who have looked to be the real deal but went missing a year later.
Here are 5 such players who have been one season wonders in the English Premier League:
Roque Santa Cruz
Blackburn Rovers pulled off a huge signing in Roque Santa Cruz from Bundesliga giants Bayern Munich in 2007.
The Paraguayan made an immediate impact for the Rovers with a goal on debut, against Middlesbrough, in the opening game of the season.
Santa Cruz finished the campaign with 19 goals and 7 assists to his name and earned a ton of praise for an outstanding campaign. However, he could not reproduce the form again, scoring just 4 goals in the next season before moving to Manchester City.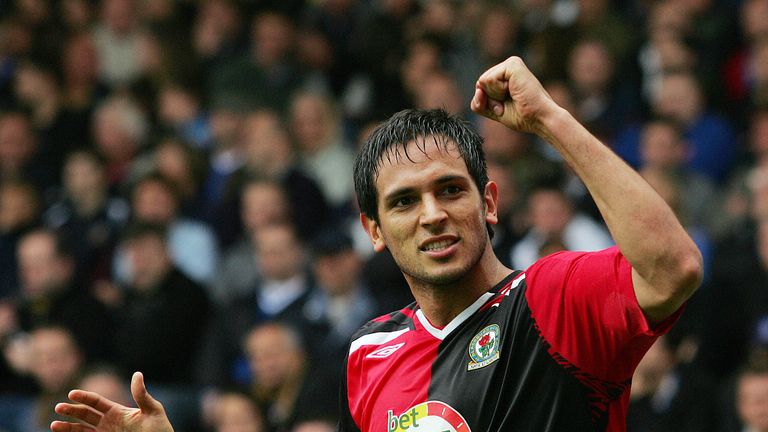 The Paraguayan featured just 24 times for the Cityzens and scored 4 more times, before being sent out on loan to Real Betis and Malaga, with the latter signing him for free in 2013.
Robinho
The Brazilian superstar was a massive signing for Manchester City back in 2008 from Real Madrid. Robinho had a phenomenal season for City, scoring 14 goals and providing 5 assists that season. The now 35-year-old converted a few outstanding freekicks to make himself a favourite at the club.
However, injuries ruined his chances in the following season, where he featured just 10 times and failed to score a single goal in the process. Robinho was loaned out to Santos in January 2018, before being sold to AC Milan in the following summer.
Asamoah Gyan
A star for Ghana in the 2010 FIFA World Cup, he made a surprising move to struggling Premier League side Sunderland in 2010. Gyan had a brilliant season for the Black Cats, as he scored 10 times and provided 5 more, to help Sunderland survive in the Premier League.
Gyan made just 3 appearances in the following season, before forcing a move to Arab side Al Ain on loan, which was made permanent in 2013.
Michu
Arguably, the perfect fit for this list. Michu was relatively unknown when he made the move to Swansea from Rayo Vallecano in 2012, but he didn't take long to make a name for himself.
The Spaniard scored twice and assisted once on his debut against QPR and finished the season with 18 goals to his name.
Injuries hurt the Spaniard's career from then on, as he scored just twice in 17 games for the club. A failed loan spell at Napoli saw Michu join Langreo on a free transfer, before moving to Real Oviedo, where he retired in 2017.
Michael Ricketts
After helping Bolton Wanderers with promotion to the Premier League in 2001, Ricketts scored a brilliant 13 goals in his debut campaign in the top-flight. His performances even earned him a national call-up but that's as far as the Englishman ever got.
After just 7 goals in the next two seasons in the Premier League, Ricketts found himself back in the Championship with Leeds, Stoke City, and Burnley, before going further down to League One with Oldham and Walsall, and retiring at Tranmere Rovers in 2009.