Here are 3 things Manchester City need to do to progress further
Manchester City faced their first defeat of the Premier League season against newly-promoted Norwich City, in what will go down as one of the big upsets in Premier League history.
The final score was 3-2 to the home side and what'll come as a big worry is the number of defensive mishaps that they had and with Aymeric Laporte not available for most of the season at the very least, Pep Guardiola will have to find ways to organize that defence once again.
Being 5 points behind Liverpool so early in the season will also be a massive worry as Liverpool will believe that the initiative is something that they can use to their advantage for the rest of the season.
Here's what he might need to do get that defence organized again:
Get Fernandinho back into midfield
The Brazilian has arguably been one of the best defensive and holding midfielders of the decade in the Premier League and he was outstanding last season and City did lose a couple of games last season when he wasn't available.
He would definitely bring some stability as Rodri was partly responsible for conceding the second goal and his lack of agility in the midfield might be a problem for the Premier League and be more suited to Champions League ties.
Get Fernandinho in defence
The Brazilian also played at centre-back in many games last season and his discipline and positioning were on show.
Pep Guardiola has never been afraid to play the likes of Javi Martinez at Bayern Munich and Javier Mascherano at the back and he could do the same for this Manchester City side.
John Stones and Nicolas Ottamendi are far too similar and need a more composed presence around them and Fernandinho could be just that player.
Play a three-man backline
Kyle Walker has a lot of experience playing in this position for England and he did this alongside John Stones, which would take less time and provide more defensive cover without having to compromise on their attack.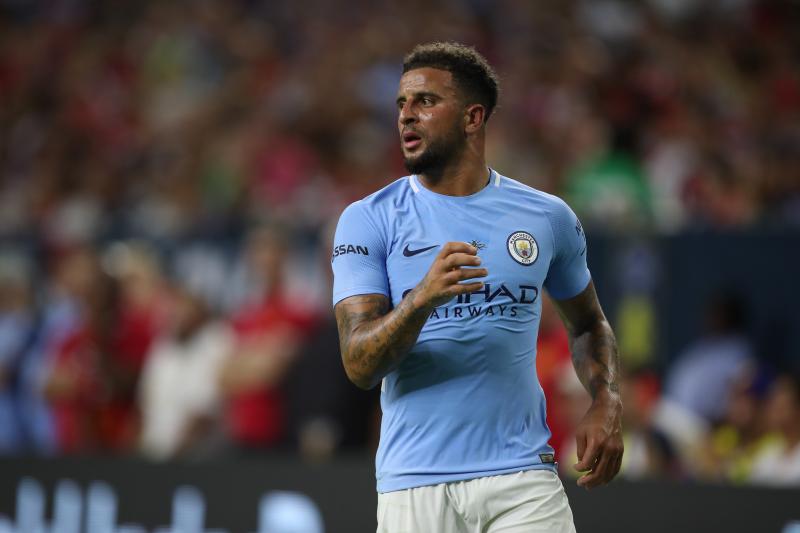 They can also use the likes of Benjamin Mendy and Joao Cancelo to bomb forward, who have the attributes of a wing-back more than a natural full-back cause of their attacking prowess anyway.