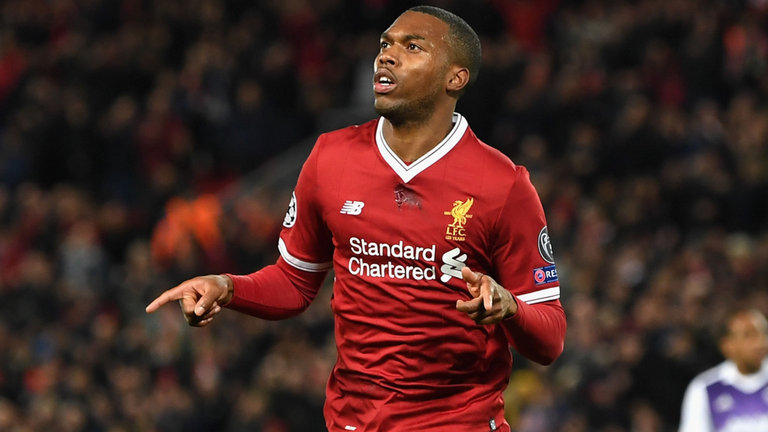 Two Replacements For Daniel Sturridge Who Liverpool Can Target
Jurgen Klopp's Liverpool may have found decent form going into the busy, hectic, festive schedule of games in England but they now have a new problem with one of their star strikers in Daniel Sturridge. Having fallen down the pecking order under Klopp, the English international is now worried about his chances of making it to the World Cup next year and reports claim that he wants to quit the club in January, in search of regular game time.
It has been a while since the maverick striker has kept himself fit for a prolonged period but that has not been enough for Klopp, who has preferred the Roberto Firmino to lead his side in the attack. Sturridge still remains a key entity in Klopp's plans but his chances of being called up by Gareth Southgate are diminishing and it might not come as a surprise if ends up wearing different colours, come the end of January.
Liverpool, with all the fixtures waiting for them, will definitely need to find a replacement and here are two strikers who can do the job:
Danny Ings
It is no more a secret that Liverpool's Danny Ings is finally ready for first-team action. The 25-year old has made 8 appearances already this season for Liverpool junior side and has been in tremendous goalscoring form. His energy on the field coupled with his hunger for goals is something that will impress Klopp and if Sturridge quits Anfield come January, there is little to worry about for Liverpool.
The likes of Dominic Solanke add a different dimension to the attack under Klopp and Ings should settle in without any issues whatsoever. His playing style perfectly fits what the German manager preaches at Anfield and at just 25, he is also experienced enough to have an immediate impact. So if Sturridge does leave, the Reds have an immediate option to replace him – Danny Ings.
Ciro Immobile (Lazio)
The 27-year old Italian international is wanted by a host of clubs across Europe and the Reds have monitored his situation on more than one occasion in the past. A genuine goal scorer, with a keen eye for goal, Immobile has been in excellent form for Lazio, who are currently 5th in the Serie A points table. With 15 goals and 6 assists in 12 domestic games in Italy, Immobile is only getting better and deserves to play in the UCL as opposed to the UEL.
At 27, he is fast reaching his prime and if he decides to move to Anfield, he may even be able to topple Roberto Firmino as the first choice for Klopp. He has all the attributes to be a hit in England and more importantly, succeed under Klopp. If Sturridge is no longer a Liverpool player in January, the Reds are well advised to start negotiations with the Italian, with very few options better suited to the club, than him.