Of course it's the players and the team that are the crucial cogs to winning a game of football, but when those matches are being played on the world stage then it's always a bonus to sport a well -designed, striking and even imposing kit. So for a team to don a commanding look can not only help with recognition and for your teammates to pick you out during the game but some are now even celebrated must-haves for your footballing wardrobe.
ENGLAND, 1970
At Mexico '70 the England team were in South America attempting to retain their world title that they picked up in style some 4 years previous. With the sun beating down on all the top class players from around the world the English side were donned in an all-white kit. With their light white shirt, shorts and socks on show there was quite a wholesome and spotlessness to their look, and one that set them out ready for action. Sadly England departed the tournament in the Quarter Finals when they lost to West Germany after extra time but the now retro design still influences the teams' kit choices to this day.
JUVENTUS, 1985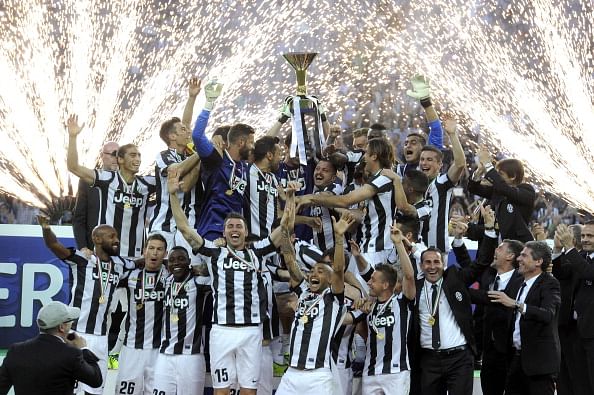 In retrospect it may now look like nothing more than an oversized humbug but back in the day Juve's simplistic kit design was certainly eye-catching and it may have even helped them win the domestic league title that year. In fact they conceded just 17 goals during the entire campaign and their black and white stripes have always helped the club bring a little style and flair to the proceedings even after all these years.
BARCELONA, ALL KITS
Travel to any major city in Europe and you'll find a plethora of locals sporting Barcelona football shirts and although the design of most of the kits hasn't changed drastically throughout the years that's no bad thing. Those highly recognisable blue and red stripes are synonymous with some of the greatest names in football who have had the privilege to wear the shirt. Messi, Ronaldinho, Xavi, Ronaldo, Neymar, Cruyff and Maradona have all sported the Barcelona colours with pride and the most iconic top in recent memory is the 2006/07 effort that featured the logo of global charity Unicef. 
ARGENTINA, 1986
With the much talked about "Hand of God" incident aside the Argentinean team that won the Mexico 86 World Cup tournament were dressed to impress. The winning squad entered the competition sporting their now classic-look kit with round neck, iconic vertical striping and topped off with AFA badge and Le Coq Sportif logo. And the memorable images of Maradona aloft his teammates clasping the Jules Rimet trophy.