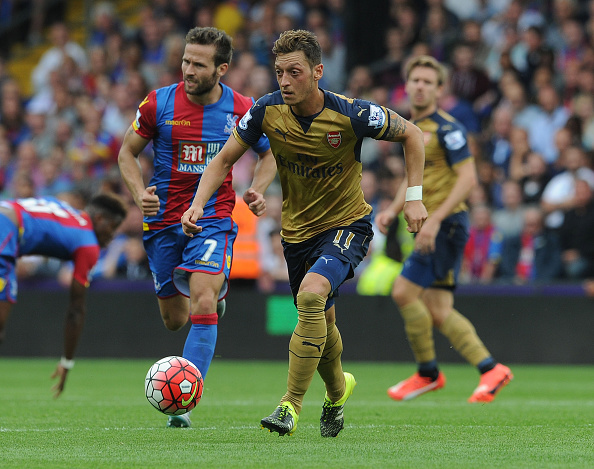 Premier League giants Arsenal are keen on Mesut Ozil and Nacho Monreal signing new contracts with the club, as per claims. The German World Cup winner has a deal with the Gunners which will keep him at the Emirates till 2018 and is the club's top earner, though the north London side are not willing to take the risk of letting Ozil into the final two years of his contract.
Manager Arsene Wenger is reviewing all the first-team contracts and could now offer the 26-year old attacking midfielder a new deal.
Further, Spanish international Nacho Monreal has also been offered a new three-year deal, who could possibly sign any time soon.
Also, England international Theo Walcott has already signed a new contract in July and Chilean international Alexis Sanchez also earns around £140,000-a-week. Striker Olivier Giroud also signed a fresh contract during the summer and things look good for the French manager's side.
The former Real Madrid star has committed his future to Arsenal till 2018, yet the club seem keen to extend and keep him on further with Istanbul side Fenerbahce interested in acquiring his services.
Midfielders Mathieu Flamini and Mikel Arteta are into the final years of their contracts and Wenger could be looking to add another midfielder to his squad soon.