Why signing Gianluigi Donnarumma will be the right move for Chelsea
Chelsea have added AC Milan goalkeeper Gianluigi Donnarumma to the three-man replacement list for Thibaut Courtois, which also includes Kasper Schmeichel and Petr Cech. The Blues are wilting over the future of Courtois and they must look for a quality shot-stopper.
However, they are adamant to not sell the Belgian – at least not until they get one of their targets. So, in that respect, signing Donnarumma will be the ideal solution for the club and new manager Maurizio Sarri.
Having burst onto the European footballing scene at the tender age of 17, the Italian is touted to become one of the best goalkeepers in the world. He is certain to replace the legendary Gianluigi Buffon between the sticks for the Italian national team as well.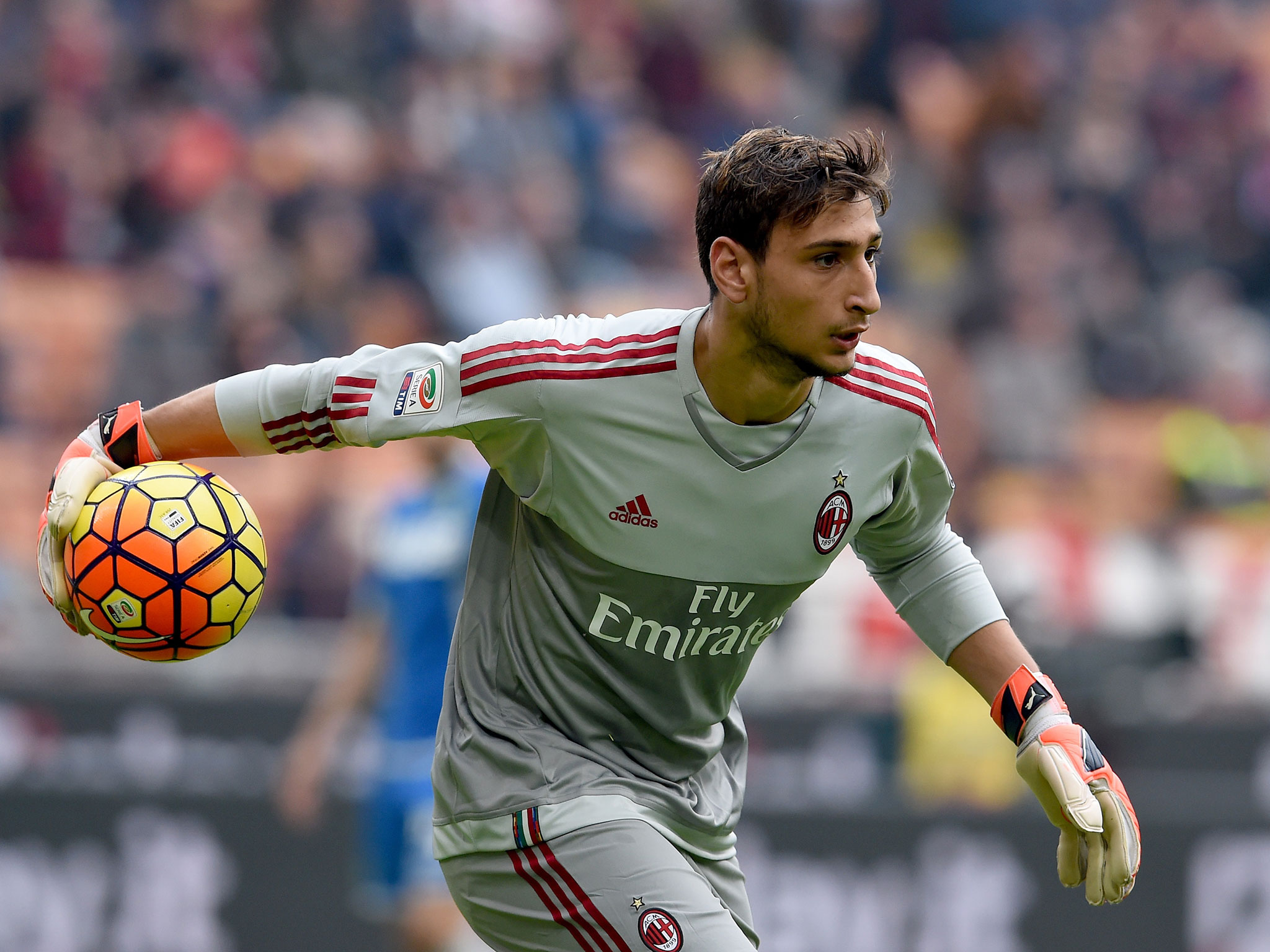 Donnarumma has the attributes and experience required to counter challenges in the Premier League. The youngster could be convinced with the prospect of working under a revolutionary Italian manager like Sarri.
Here's why Chelsea signing the Italian will be the right decision.
Player Analysis – Gianluigi Donnarumma
Donnarumma's height (6ft 5in) allows him to dominate the box with ease, aiding the 19-year-old to have a cross-claim success rate of 92%. The Italian thrives at commanding the six-yard box when crosses are coming in at a rapid pace.
His tall stature also helps him cover more of the goal while making saves, which is a natural advantage he utilizes in the right manner. He makes an average of 2.12 saves per game and 1.95 saves per goal (i.e shots which are destined to be heading goal-wards).
Furthermore, Donnarumma's distribution to start counter-attacking moves is impeccable, to say the least. He has a success rate of 78% with an average distance of 31 metres. Incredible, isn't it?
Conclusion
Chelsea will benefit from a 19-year-old goalkeeper who has already set high standards and is striving to improve. Donnarumma's stature and dominance will permit him to settle into the Premier League a tad quicker.
Read More: Well done Abramovich – Signing this former Chelsea superstar could turn out to be a game-changer
Hence, getting rid of an unsettled Courtois and buying a goalkeeper who can make a telling difference would be a sensible move for the Blues. Thus, it will be the right move for all parties involved.
Stats Courtesy – Squawka.com