Why signing Dries Mertens could be a step in the right direction for Tottenham
Dries Mertens is a player who has been delivering on the big stage for a few years now. The Belgian attacker, who forms a crucial part of Napoli and his national team, is being linked with a switch to England, yet again.
There are reports which suggest that Tottenham and their rivals Arsenal have been keeping tabs on the £24.5m-rated attacker. Tottenham, in particular, are believed to be keen on bringing the player to North London as they feel that he will add quality to their team.
Here's why signing Mertens makes sense for Pochettino and how it would be a step in the right direction for the club.
Mertens is a top player
Before anything, Mertens is a top player who has been racking up some very impressive numbers over the years. After scoring an astonishing 28 goals in the 2016-17 season in Serie A, the attacker was again impressive with 18 goals last season. These numbers showcase the big impact Mertens bears on the results of his team.
Tottenham should look for big players to finally put an end to their trophy drought and Dries fits the bill perfectly.
Strengthen the Belgian core at the club
Belgium's golden generation are making it count at the World Cup 2018, where they have been one of the best teams so far. It's safe to say that the quality of players Belgium has been producing in the recent times is second to none.
It would only make sense if Tottenham, who already have quite a few quality Belgians in their team in the form of Toby Alderweireld, Jan Vertonghen and Mousa Dembele, should look to add another Belgian in Dries Mertens.
Having a number of top players from a nation will also help Tottenham in maintaining a stronger team spirit.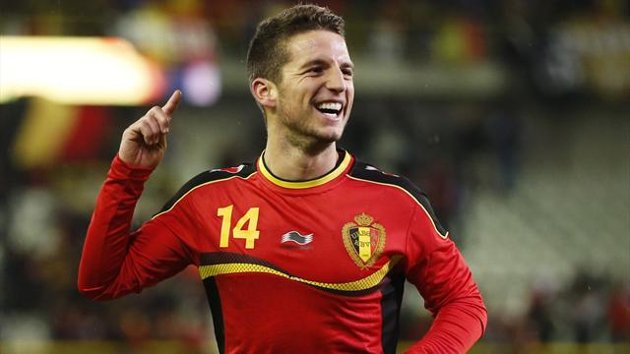 The missing piece in the puzzle
Harry Kane is the flag-bearer of the deadly Tottenham attack but the striker needs other world-class players around him to take his club to the next level.
Although Eriksen and Dele Alli are two great players who help Kane to do the damage going forward, Tottenham still crave for a world-class wide attacker who would give them the goals and assists throughout the season.
The fact that Son has been linked with a move away from Tottenham should be a good reason for them to take the opportunity and sign Mertens as an upgrade over the player.