Why signing Benjamin Pavard will be a brilliant move for Manchester City
The World Cup has witnessed the downfall of many superstars over all these years but, at the same time, it has brought plenty of little-known names into the limelight. The narrative of the ongoing carnival in Russia should be viewed as the upsurge of underdogs who are gleefully knocking down the football giants one after another.
Germany, Spain, Portugal, Brazil, and Argentina – the prime contenders – have been eliminated, leaving France as the only powerhouse who have made it to the semifinal by defeating Uruguay.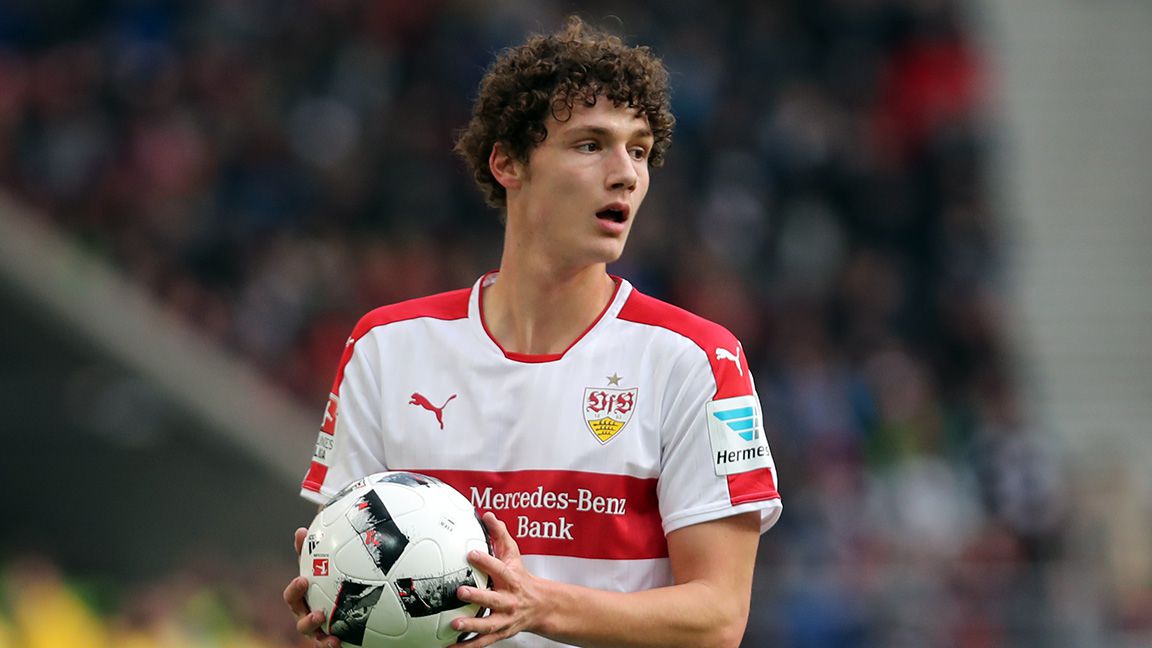 France have a star-studded squad that comprises of players from top European outfits. But the one who is stealing the attention has to be their 22-year-old defender Benjamin Pavard, the VfB Stuttgart prodigy.
The youngster has surprised everyone by grabbing his chances majestically. Pavard, predominantly a centre-back, was not the first-choice initially.
However, the fitness concerns surrounding Djibril Sidibe handed him a massive opportunity to stake a claim and the youngster has not let his manager down despite being utilized in a makeshift right-back role.
His sublime curler allowed Les Bleus to stage a comeback against Argentina in the Round of 16. And his performances have turned him into a prime transfer target for European heavyweights Bayern Munich, Real Madrid and Manchester City.
The former Lille prodigy made some serious strides in Stuttgart last year that earned him a golden ticket to Russia. Now, the young ace has reached newer heights under Didier Deschamps and is one of the brightest prospects of European football.
Although Bayern Munich's dominance in German football will boost them in their quest to wrap up a deal for Pavard, City boss Pep Guardiola's influence should keep the battle wide open.
The Citizens broke numerous records to clinch Premier League glory last term but they are yet to conquer Europe. Their defensive resilience was repeatedly destroyed by Liverpool and the likes of Nicolas Otamendi, Aymeric Laporte and John Stones seemed clueless against the 'gegenpressing' Reds.
Otamendi had an impressive run overall but the growing injury concern of skipper Vincent Kompany demands a long-term solution. The 32-year-old Belgian is unbreakable when he is fit, but has featured only 41 times in the league over the past three campaigns.
Read More: Enough is enough: It's time for Guardiola to say goodbye to this experienced Man City star
Pavard, meanwhile, suits Pep's style of football with his versatility and ball-playing attributes from the back. He holds it well, tries to pass it after drawing in opponents towards him, thus emptying space for his fellow teammates to carry the ball forward.
Also, he fits in the right-hand side of a back-three, meaning he will offer the gaffer some much-needed flexibility at the back.
France are pretty much on track to be crowned as the new World Champions and Pavard, a gem of a talent, is likely to undergo the most remarkable phase of his career within the next couple of months.