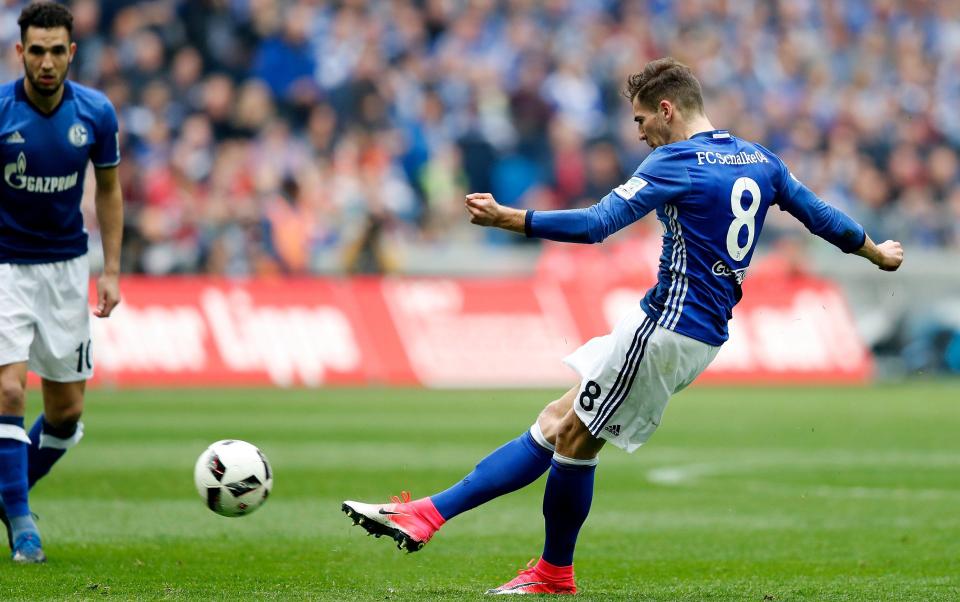 Why Leon Goretzka Would Be A Perfect Addition For Manchester United
Manchester United are easily one of the best teams in the Premier League at the moment but manager Jose Mourinho is not completely convinced with the squad he has at his disposal. He has constantly been searching for better alternatives, ready to splash the cash in the transfer market and one player who has now been linked with a move to the club is German ace Leon Goretzka.
Also wanted by the likes of Arsenal, Liverpool and Barcelona, the Schalke midfielder is right up there with one of the best in the business and has only improved in stature since making it to Joachim Low's German national side, which was not too long ago.
His build and physical attributes help him in his job in the middle of the park and he can surely excel in most leagues in Europe. Catalan giants Barcelona are desperate for him, but the question is if Manchester United should go all in for him.
Standing tall at 6ft 2in, the central midfielder is known for his ball-holding ability and his technique with the ball at his feet. He is comfortable in a more attacking role than in a defensive one but he is versatile and can adapt to the conditions of the game.
Though he is not a regular goalscorer, Goretzka is always effective in front of goal, as he averages close to one key pass a game all his career. Also an excellent dribbler, the 22-year old has at least one successful dribbles per game in the last three years in the Bundesliga and has only gotten better.
His ability to hold the play up allows him to win close to two fouls a game. However, his biggest strength is his ability to intercept and win the ball back in key areas.
With an average of 1.9 and 2.6 interceptions per game in the last two Bundesliga seasons, Goretzka has also made 2.4, 2.2 and 2.6 successful tackles per game respectively in the last three years. He is a genuine midfield engine that never stops and is a player who not only adds mettle but also adds creativity to the side.
He has 12 goals and 10 assists in 96 Bundesliga appearances so far in his career and playing at a club like United, alongside the likes of Anthony Martial, Paul Pogba, Marcus Rashford and Romelu Lukaku, he will only get better.
Mourinho is building a squad with a core full of youngsters and Goretzka fits there perfectly. If the chance presents itself, Mourinho shouldn't think too much about landing Leon Goretzka.