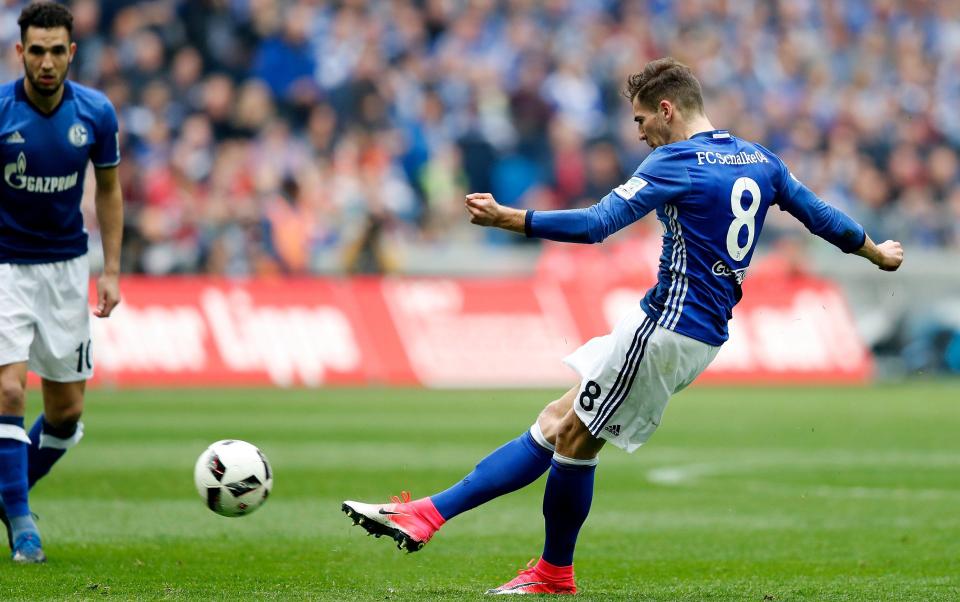 Liverpool Should Pursue Leon Goretzka If Emre Can Exits Anfield – He'd Be A Great Replacement
Liverpool midfielder Emre Can continues to be linked with an exit from Anfield. Manchester United and Juventus are understood to be among the interested parties, and it will certainly give Can something to think about. Although he was in blistering form last season, Can's influence has waned to an extent, and he could leave the club for free next summer. The Reds have not renewed his contract so far, which does make it a worrisome prospect for the young German.
While the fans are not pleased with his recent performances, Liverpool will have a huge void to fill if he leaves. And, if recent reports are to be believed, they are considering a move for Schalke's £20.7m rated Leon Goretzka.
The Reds will be aided once Naby Keita joins next summer but they will need immediate reinforcements if Can chooses to join either Manchester United or Juventus. Interestingly, Goretzka will be available on a free transfer next summer, making it an ideal chance for Jurgen Klopp to capitalise.
Goretzka has gone from strength-to-strength for the German club. He has scored a whopping 6 goals in his last 7 appearances at the international level, including 2 during Germany's 5-1 drubbing of Azerbaijan. Not just that, Goretzka has improved remarkably for his club. He scored only 5 goals last season but he has already scored 4 in 9 appearances so far.
In fact, when one watches him play, it does seem like he is a lot similar to Can if not more proficient on the front foot. He loves making incisive runs forward while chipping in with well-timed moves. Moreover, Goretzka's real strength lies in the ease with which he operates in advanced areas.
Goretzka beautifully combines technical ability with physical strength and that is something Klopp looks for in his midfielders. Can essayed that role quite well for the Reds but with his departure seeming increasingly likely, it is only fitting that they assign that role to a player truly worthy of the spot. Moreover, Goretzka is likely to be happy with playing under the Liverpool manager, who is truly considered one of the best German coaches of our times.
The player does fit the traditional label of being a box-to-box midfielder in the truest sense of the term. He possesses a lot of power that seems apt for the Premier League – even more so for a team as attack-oriented as Liverpool. Thus, if Can were to leave Anfield, signing a player like Goretzka will certainly be a step in the right direction.