Manchester United have already completed two signings this summer, with Fred and Diogo Dolot moving to Old Trafford from Shakhtar Donetsk and Porto respectively. But the Red Devils need to strengthen their squad further if they are to mount a serious title challenge next season; despite finishing the 2017/18 campaign in the second spot, United were 19 points adrift of champions Manchester City.
One player, who has been linked with a move to Manchester United this summer is Juventus striker Mario Mandzukic. He is currently representing Croatia in the ongoing World Cup in Russia. Here's why he could be an able plan B for Manchester United.
A proven player at the top level
Mandzukic is a talented player, who has represented the likes of Bayern Munich, Atletico Madrid and Juventus. Although he is a bit of a nomad in the footballing world for frequently switching clubs, the striker has managed to play an important part for all the teams he has been involved with.
Following his notable spells with some of the biggest clubs in Europe, Manchester United can expect Mario to make an impact in the Premier League too.
World-class target man
While Mandzukic isn't the most skilled footballer, he uses whatever qualities he has to the best effect. The tall striker is hugely effective when playing the target-man role.
He averaged winning 2.8 aerial duels per game in the Champions League last season, thereby showing that he is an absolute force in the air. His aerial prowess combined with his ability to hold up play to bring his team-mates into the game makes him a very useful player to have up front for any team.
Manchester United boss Jose Mourinho, who is known for playing a direct brand of football, will be happy to have a player of Mandzukic's quality as a backup to Lukaku.
Team player with a good work ethic
Mourinho expects his players to help each other out, especially while defending. The Portuguese manager values players who are willing to mould their games according to the requirements of his tactics. And Mandzukic is a player, who will happily track back and help out the defence whenever needed.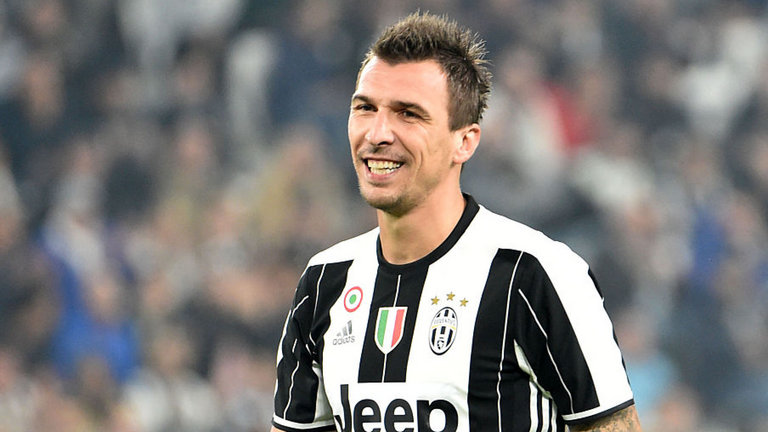 The Croatian has also shown versatility by successfully working as a left-sided winger for Juventus last season.
So, Mourinho should definitely sign Mandzukic, who will only strengthen the Manchester United squad.