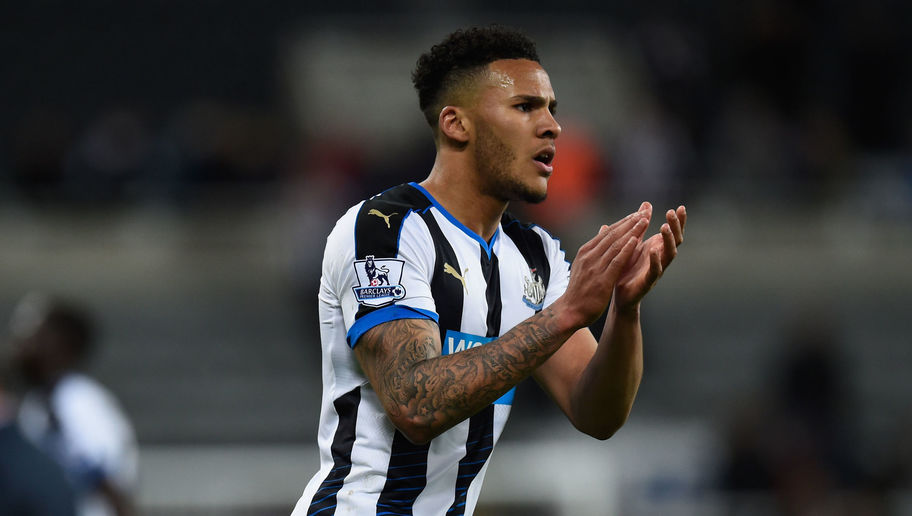 Why Signing Newcastle's Jamaal Lascelles Would Be A Great Move By Chelsea
Chelsea have reportedly lined up a shock summer move for Newcastle United captain Jamaal Lascelles. Antonio Conte's future with the Blues might be enshrouded with a layer of uncertainty but that has not stopped the club from scanning the market and identifying targets for the upcoming summer window.
The defending champions have endured a less-than-ideal season so far but they are still in the reckoning to seal a Champions League spot despite losing to Manchester United yesterday.
However, that is clearly not enough for a club of Chelsea's stature and they appear to have added Lascelles to their ever-growing summer shopping list. The 24-year-old joined the Magpies from Nottingham Forest back in 2014 and has been a reliable presence for them ever since. Be it his solid defensive capabilities or his leadership skills, Lascelles is an extremely underrated player and signing him could really be advantageous for Chelsea.
Seeing how Conte has transformed them into a team heavily reliant on utilising a three-man back line, the club will always need consistent and strong central defenders.
At present, they have the likes of Cesar Azpilicueta, Gary Cahill, Antonio Rudiger and Andreas Christensen but going forward, they will need greater reinforcements to compete in all the competitions. Moreover, Cahill might be calling it a day quite soon and once he does that, their need for a replacement will be important.
In addition to that, Conte is infamous for his feuds with players (remember Diego Costa, anyone?) and a similar situation appears to be brewing with veteran centre-back David Luiz. The Brazilian is a firm fan favourite but lately, the Italian manager has seemingly iced him out of the first-team and has used him sparingly, despite the player being fit.
All this stems down to Luiz allegedly questioning Conte's tactics after the loss to AS Roma in the Champions League, which did not bode well for the hot-headed manager.
Since then, Luiz has been missing from the starting lineup on several occasions and he is likely to leave the club. If that were to happen, Chelsea's need for a new centre-back will be greater, meaning a move for Lascelles this summer could be necessary. Not only does he have the experience and vision to work wonders but he has also been one of Newcastle's most consistent players this term and Chelsea must do everything they can to acquire his signature.