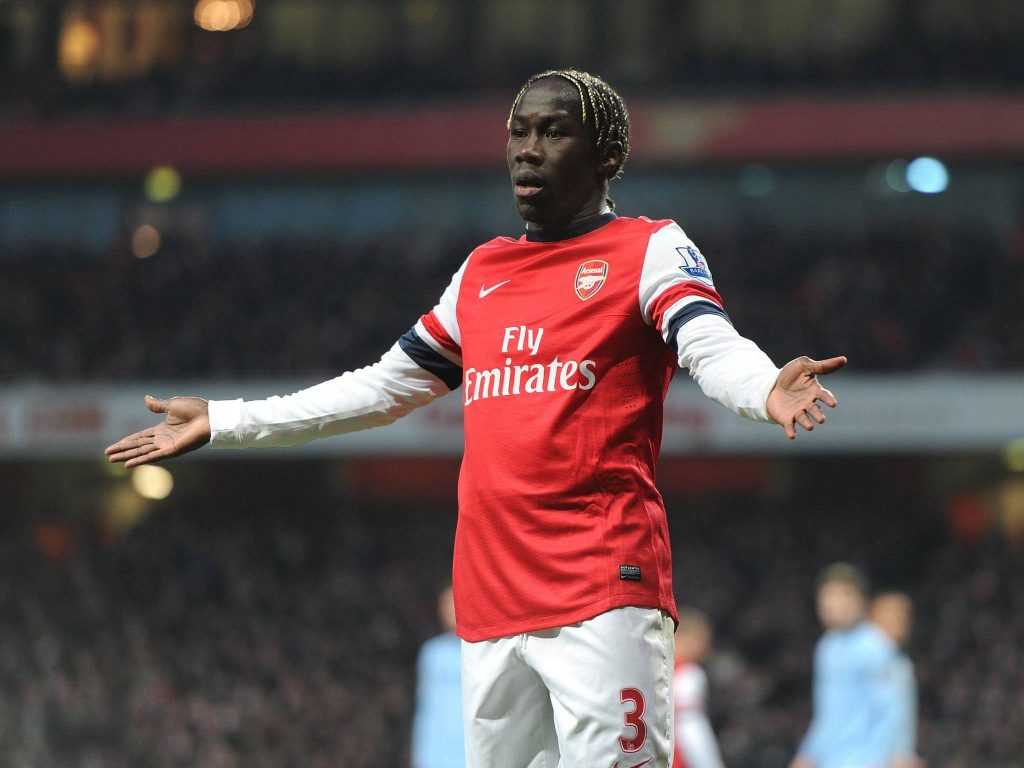 Bac To Be Back? – Why Re-signing Sagna Would Be A Good Move By Arsenal
Fullbacks are one of the most important outlets of a football team. The Premier League has seen many great right-backs, and one of them is Bacary Sagna. The Frenchman joined Arsenal from Auxerre in 2007 as a 24-year-old and went on to serve the Gunners for quite some time. As is the case with Arsenal, they fail to hold on to their best players due to contract disputes.
He was released and he went on to join Manchester City on a 3 year deal. He served the Citizens well, before being released again. He now finds himself as a free agent and is looking for a club. Sagna has been linked with a return to Arsenal, but would the move suit the club and him?
Sagna is now 34 and is likely to be entering the final few years of his football career. So a contract with any club is likely to be his last, before opting to return to France on a swansong career such as Patrice Evra, who is now plying his trade at Marseille as a seasoned veteran.
Arsenal, having sold Kieran Gibbs to Watford and loaned Carl Jenkinson to Birmingham City, find themselves short of players in the fullback region. Sagna at Arsenal was renowned for his astute defending and bombarding runs on the right-hand side. Any move back to Arsenal would see him become a squad player with valuable experience.
Sagna broke many Arsenal hearts when he opted to join Manchester City, but Arsene Wenger might be tempted to bring him back to the club as they lack experienced heads. Players' contracts are running down and losing Alex Oxlade-Chamberlain to a close rival like Liverpool, especially after getting beaten 4-0 was such a bad thing to see for Arsenal fans and it's a situation that shouldn't repeat itself again, although it's happened many a time now.
Therefore in my opinion, Arsenal should look to bring Sagna back to the club, at least on a 1-year deal in order to have experience of some kind at the club. They have failed to clear out deadwood like Mathieu Debuchy and that could prove a hindrance of some sort in trying to bring Sagna back to The Emirates. Arsenal are in dire need of experience and bringing Sagna back could just be the happy marriage that they badly need.
The team currently has leaders like Petr Cech, Laurent Koscielny and Per Mertesacker, with the latter two already having worked with Bacary Sagna. It could be a good deal for all parties involved as Arsenal need an experienced head and as Sagna needs one last fat pay-cheque to end his career on a high. All in all, it looks like a move that could happen.