Go for it, Allardyce – Why signing this Premier League winner can turn the tides for Everton
Everton are reportedly interested in an audacious summer swoop to sign Leicester City frontman Jamie Vardy. The Merseyside outfit have lacked the presence of a goalscoring machine up front ever since Romelu Lukaku left to join Manchester United last summer.
Despite splashing the cash to sign Cenk Tosun in January, the Toffees have been devoid of attacking intent in the final third and it has now become imperative for Sam Allardyce to ensure they bring in a new forward.
And Vardy has been short-listed as a prime candidate. The Foxes star has been a solid and reliable presence for the club right from the time they won the Premier League title in the 2016-17 season and prying him away from them will certainly not be an easy task.
However, the same report also goes to state that the club recently held a meeting to discuss their recruitment plans for the upcoming summer window and Vardy is understood to be topping their wish list.
At face value, there is absolutely no doubt that a player like Vardy can work wonders for whichever club he is a part of. A lot of Leicester's good fortunes in the fairytale 2016/17 season came down to his powers up front and he has not slowed down since then.
He might be 31 years of age but his performances appear to be telling a different story altogether. Be it his blinding pace, vision or impact in the final third, Vardy can remarkably improve Everton's displays in front of the goal.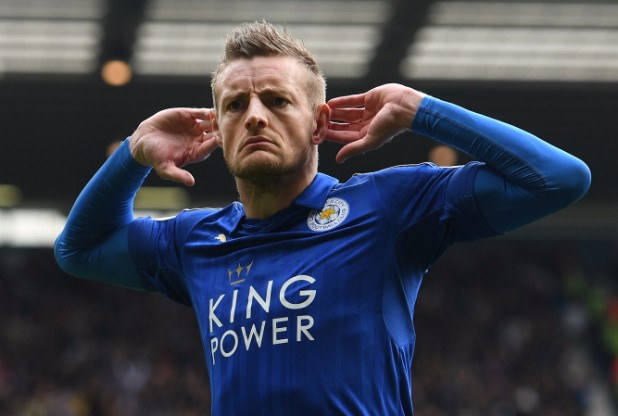 The Toffees are now back to the 11th spot in the league standings despite breaking into the top ten a few weeks back. And pressure is certainly mounting on the club with the season set to enter its final stages.
The likes of Oumar Niasse and Dominic Calvert-Lewin have performed admirably and are bringing in the goals but Tosun has been a major disappointment and that is quite unfortunate since Everton brought him in for the sole purpose of scoring goals.
Hence, a move for Vardy could truly reform the Toffees' performances. Also, with Theo Walcott in the fray, the striker will receive adequate service from him and with reliable creative players behind him, Vardy can definitely make an impact by leading the line.
However, Leicester will not let him leave so easily. He continues to be one of their key players and Everton will have to go all out to convince them for a deal in the first place.