Go for it Allardyce – Why Everton must actively pursue a summer deal for this Manchester United star
Phil Jones might be set to leave Manchester United this summer as a report from Daily Mail claims that Everton are looking to make a sensational summer swoop for the centre-back. For a good majority of his career, Jones has been in and out of the team due to a slew of injuries.
However, he has been with United for quite some time and the player is undoubtedly talented. Furthermore, he is immensely experienced and could prove to be a solid addition to Everton.
With Jones' contract set to expire at the end of next season, the club will have to decide as to whether they should offer him a new contract or if they should just offload him and get a good amount of money from the sale. Even right now, the player is out with a hamstring injury and has not played for the Red Devils since their devastating 1-0 loss to Newcastle United last month.
That said, Jones has been one of United's better centre-backs this season but it remains to be seen if the club decides to keep him or not.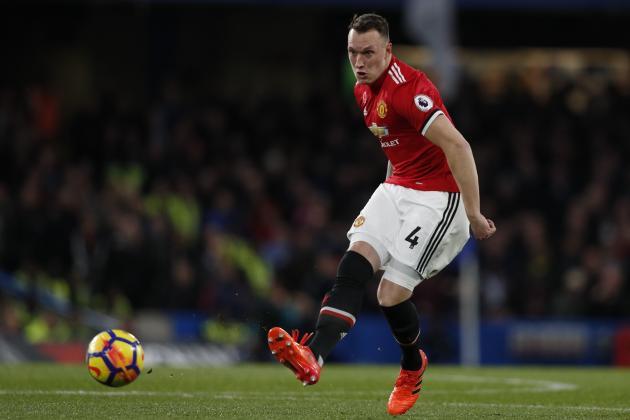 If they don't, he might benefit from a move to Everton. After all, with the likes of Chris Smalling, Victor Lindelof, Eric Bailly and Marcos Rojo all competing for a spot in the starting XI, Jones might lose out on his spot due to his frequent injuries.
Furthermore, United might be looking to bring in fresh central defenders this summer, which further puts Jones' future in jeopardy. Hence, moving to Everton now and playing under his former boss Sam Allardyce could work out for all parties involved.
In fact, it was Allardyce who handed Jones his professional debut at Blackburn Rovers and with the manager looking to build a solid defence at Everton, it only seems fitting for him to target Jones.
To be fair, the player does not lack talent and he boasts of a lot untapped potential. He has done well at Old Trafford but he can do a lot better if he manages to stay fit and perhaps his former boss can help him achieve all that and more at Everton.
For now, the Toffees have managed to fight off the threat of relegation but the club are in dire need of defensive reinforcements this summer. Although Everton have played well, their defence has let them down on several occasions this seasons and they have one of the poorest records when it comes to conceding goals. The likes of Michael Keane and Ashley Williams have struggled majorly and with Phil Jagielka entering the twilight years of his career, a move for Jones does make sense.