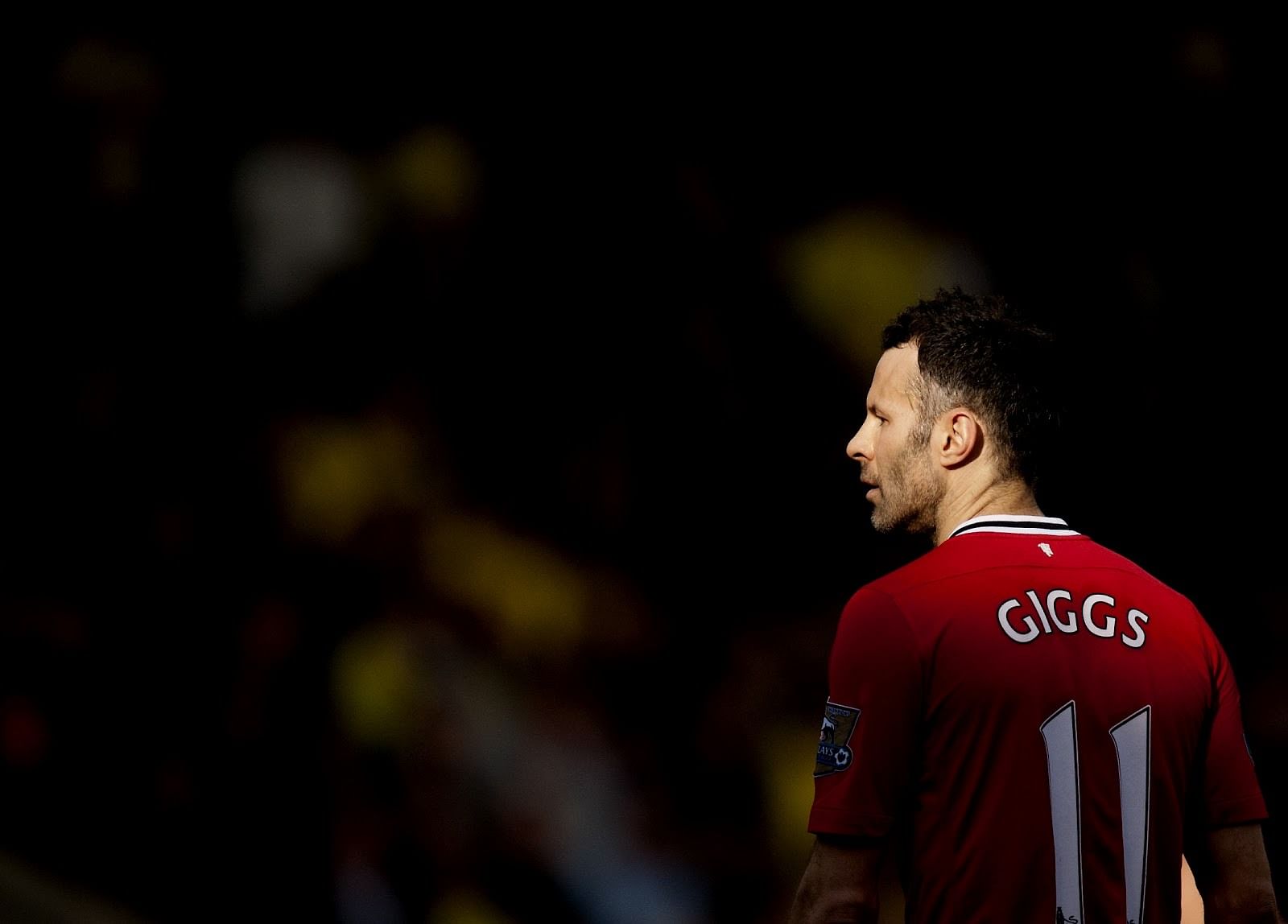 Having played 963 games for Manchester United, of which 672 were in the League and 151 in the Champions League (all club records), whilst scoring 168 goals and recording 162 assists (most in the Premier League) and winning 34 trophies across a 23 year period, Ryan Giggs finally brought his playing career to an end. The Welsh winger once described by Sir Alex Ferguson as floating "across the ground like a cocker spaniel chasing a piece of silver paper in the wind" finally called time on an illustrious career that saw him become the most decorated footballer in Britain.
Some might argue that he didn't score as many goals as Cristiano Ronaldo, others might say that he didn't have the charisma of an Eric Cantona, nor did he possess leadership abilities like Roy Keane or sheer footballing flair as a George Best. But one thing nobody can accuse him of not having, is a footballing brain. Which is the same reason why he was able to glide past players when he made his debut in 1991 and continue the same, two decades later, in 2014.
For all the undoubted talent Giggs possessed, what sets him apart from everybody else is commitment and will to win, which kept him going strong for over two decades, far more than the average shelf life of a footballer. Whilst some might argue that he wasn't great at any point of his career, the point is that, to be that good, for that long, and to play for a team that is consistently winning things during that time is an achievement in itself.
Now, with his playing career over, it is now time to look at Giggs in another dimension. A dimension that he is keen to get right. If pace marked Giggs' style towards the early part of his career, it was his intelligence that marked the end. And it is this intelligence that holds him in good stead for the future. With the appointment of Louis Van Gaal, Giggs will finally have an opportunity to learn directly from one of Europe's famed tacticians, up close and personal this time.
Having played under Ferguson for all but one year of his playing career, it is fair to say that the Welshman has more than a passing knowledge of how the game works. Given that he was Ferguson's on-field lieutenant at times, he was also only exposed to a particular style of football. So, it is fair to say that he could do with a fresh influx of ideas and tactics.
His term as the interim manager towards the end of last season was more out of default, than design. His brief run, although full of promise, showed that there were still plenty of flaws to iron out. Something that the Welshman will be looking to accomplish under the tutelage of Louis Van Gaal.
For, the simple fact is that not many footballers who have had a brilliant playing career manage to repeat the feat, as a manager. And his brief run showed that, for all of his gung-ho attacking mentality that characterized his playing career, his management style could use some external expertise from an expert. And as eccentric and egotistical as Van Gaal might be, the Dutchman may be the perfect person to kick start the Welshman's promising career in management.
The fact that Giggs has been made the Dutchman's assistant, whilst the 62-year-old has only been given a three-year contract is certainly an indication of where the club wants to go in the future. And for all the talk of the "class of 92" taking over the club, it has proved to be just that, talk. But, just like in his playing career, Ryan Giggs looks like he is set to exceed expectations. The oldest and wisest of the lot finally looks like he might make it as a manager and not just any manager, but the manager of Manchester United..
His nice-guy charm and calm personality worked as a player that certainly won't take him far, as a manager. Whilst he might have the respect of the squad, unless he adds a lot more steel to his character, it is unlikely that the Welshman will succeed at the highest level. Working under Van Gaal, Giggs is sure to develop as a manager, both tactically and otherwise.
And that is precisely why the appointment of Van Gaal promises so much to this United fan. It is not just the experience the Dutchman brings to the table, but also the fact that all of that, over the next few years will be passed onto his No.2 Ryan Giggs. With enough exposure to the trials and tribulations of a top-level manager, the Welshman will have the necessary nous to take charge of United sometime in the foreseeable future. If he doesn't, meh, the glass is always half full, isn't it?