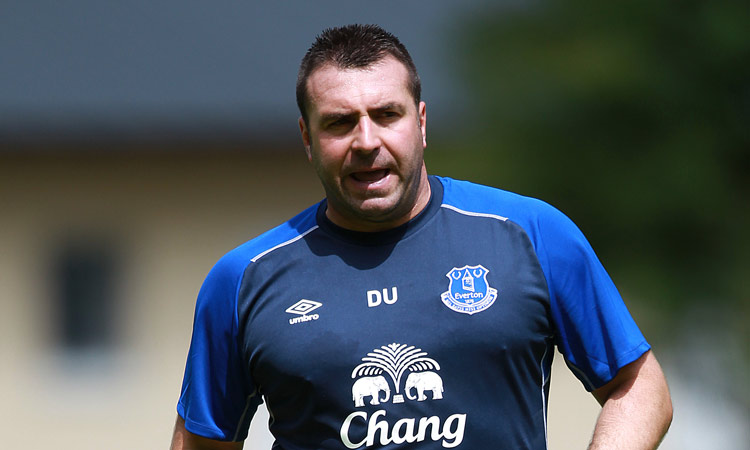 Three Changes In Management That Everton Have To Make
Everton made a very weak start to the new season despite spending big over the summer. In fact, during the previous window, it seemed like the Toffees would actually break into the top 6. However, all of it just fell apart for Everton once the season began. They put up multiple lacklustre displays and did not show any signs of dominance whatsoever.
The newly-promoted sides have been performing quite well and have steadily made their way up. Meanwhile, Watford and Newcastle United are putting up admirable displays as well and that has only worsened the situation for Everton. They are currently occupying the 16th spot in the league table, having amassed 12 points so far. While many fans are happy with Ronald Koeman's sacking, the fact remains that even David Unsworth has failed to make as much of an improvement so perhaps there are some changes that the club need to make in terms of management in general. Here are 3 possible areas where the Toffees need to consider making changes.
Instilling More Confidence In The Players
Honestly speaking, Everton players look tired and uninterested in all games. They so badly lack confidence and more often than not, that translates into lethargic performances on the field. In fact, one can draw many similarities between the current Toffees side and a demoralised Manchester United squad under Louis van Gaal. Moreover, there seems to be a general sense of disharmony in the team, especially when it comes to their choices up front. Having Gylfi Sigurdsson and Wayne Rooney in the same squad is clearly not helping and some changes need to happen.
Extracting The Best Out Of The Team
Everton have not always been the best at pushing their players to deliver positive results and the latest addition to that list seems to be Davy Klaassen. The former Ajax man was in splendid form at the Dutch club but ever since he moved to the Merseyside club, he has failed to make any sort of impact. He was allotted an advanced midfield role at Goodison Park and Klaassen struggled. It has been argued that Klaassen is being pushed to play a role that he is not comfortable in, ergo leading to his poor performances.
The Toffees may have spent a lot over the summer but if they fail at managing their players, then it ultimately becomes an irreparable loss.
Being Ruthless Enough To Get Rid Of Under-performing Players
Let's face it – Everton cannot afford to make any more mistakes after this. How they progress from here can either make or break their entire campaign. Only if they manage to turn things around, they can fight for a respectable finish in the league table but if they continue this way, the club could risk getting relegated once more. Hence, they need to get rid of under-performers to make room for players who can actually add value.