Fulham's bid to sign Nelson Oliveira would be good for all parties involved – agreed?
Championship promotion hopefuls Fulham are said to be monitoring the situation of Nelson Oliveira at Norwich City, but would this be a good move for the Londoners?
The Portuguese frontman has already been the subject of a £8million bid from Derby County who themselves are missing a No.9 to get them over the line and into the Premier League, though that move is far from concluded, leaving the door still ajar.
The Rams know full well that they are not the only club interested in Oliveira's services, Fulham having also not hidden their admiration of the 26-year-old striker as they look to eventually find someone to lead their front line.
Oliveira spent some time on loan at Swansea City in 2015 and it is thought they may also look to put in a bid for him, though he would worry about their position in the Premier League and may find that Derby, Fulham or both may be swapping places with the Swans come the summer.
Oliveira's time in the Championship has hardly been a failure; the Portuguese has hit 18 league goals in one-and-a-half seasons at Norwich and he is making others in this league sit up and take notice.
The problem for the Canaries lies with a need to keep their wage bill down to a minimum. So selling the likes of Oliveira this month looks not only possible but probable.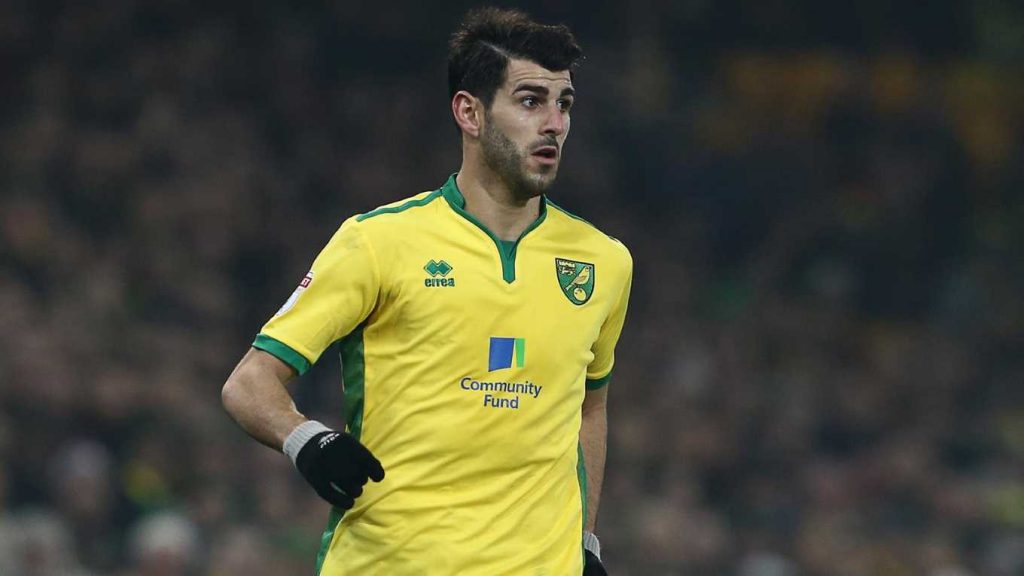 Fulham, much like Derby and Leeds, have never really solved their central striking issues and in their case, have tried numerous players in this role, having essentially labelled big money signing Rui Fonte a failure. Another Portuguese import, Fonte joined in the summer from Braga but has not hit the heights at Craven Cottage and it seems the penny is not going to drop anytime soon.
Given their strong Portuguese connections, it is felt that Wolverhampton Wanderers may yet put in a late bid themselves for Oliveira. However, the fact that they play one man up front, with Bonatini and Rafa Mir already in the ranks, makes it seem like the move is unnecessary for them.
Norwich City have already rejected bids as large as £10million in the past for Nelson Oliveira, the one that came in from Swansea City last summer. It seems now that they need the money and we are absolutely certain that Fulham need a striker, so this deal looks like a good one for everybody concerned.