The Mirror has reported that Tottenham Hotspur and Manchester United are looking to sign Gareth Bale from Real Madrid. It wasn't looking good for Gareth Bale after he was an unused substitute in Madrid's final game of the season.
The Welsh winger has come under a lot of scrutiny, having suffered injuries throughout the season and failing to make an impact when he was fit. Bale has always been crippled with injuries throughout his career but Madrid fans seem to no longer feel any sympathy for him.
He's had his most unproductive season at Madrid to date and the Galacticos need an overhaul of their squad. Bale is 29 years old now and the signs suggest that his legs might have gone.
Bale has always depended heavily on his pace to beat defenders. He could always prolong his career by playing a different position but there's very little evidence to suggest that he might be able to do that.
Now, let's look at who among Spurs and United need him more and what Bale can get from joining either club:
Tottenham Hotspur
Bale made his name in the Premier League when playing for the North London side and fans have fond memories of him. Bale went from being an attacking full-back to a devastating inside forward that made late runs into the box using his physicality and taking shots from range with his wand of a left foot.
Since Bale's departure, Spurs have become more of a team unit and it was believed that they lacked a superstar to take them that one step closer. Harry Kane has made himself into that star and a real talisman, maybe even more important than Bale ever was.
It was also believed that they lacked some pace on the wings but with Son Heung-min and Lucas Moura, they now have the pace and the players mentioned above have proven that they can do it on the biggest stages.
Manchester United
The Red Devils seem to be perpetually linked with the Welshman. The Red Devils need a recognised right-winger so everything suggests that this is a move that is destined to finally take place. Yet, United are at a crossroads as a club and have a massive rebuilding job this summer.
It's imperative that they get players who are fully committed to Ole Gunnar Solskjaer's project. Getting younger and impressionable players would ideal to set an example and Bale might not fit that model.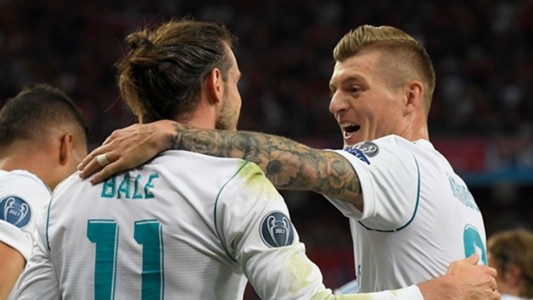 United have been one of the least fit sides in the league for the last 2 seasons and the last thing they'd want is to get a player who struggles to keep himself fit for 3 games straight.
Verdict
If Bale is to choose an option, United would be the better fit at this point in time. Spurs don't really need wingers and will be concentrating on finding a replacement for Mousa Dembele. United need players who are hungry to play for the badge, their problems are as much on the field as they are in the dressing room.
Bale might feel that he has a point to prove and it would definitely do his reputation no harm if he were to take the challenge of helping United go back to their glory days.