Liverpool Should Target These 3 Players To Replace Sturridge
Daniel Sturridge, a few years ago, was one of the most lethal strikers in England. He along with Luis Suarez almost fired Liverpool to a league title back in the 2013-14 season. But things have hardly gone his way after that season.
Injuries have meant that the Englishman has struggled to reach those heights again for the Reds. When fit, he hasn't been able to settle into the style of play under the management of Jurgen Klopp. All the factors have combined to transpire into Sturridge making just 23 appearances in all competitions, scoring just 6 goals. The 27-year old has just made 5 starts in the Premier League, with Klopp preferring to use Roberto Firmino through the middle.
So, it isn't a surprise that Sturridge is being linked with a move away from the Merseysiders at the end of the season. After a spell has that lasted 5 seasons, the Englishman could be forced out of Anfield in the summer. Here are three options for Liverpool to sign as a replacement for Sturridge, if he leaves:
Alexandre Lacazette
The 25-year old has been heavily linked with a move to Liverpool in the past few months and would fit in comfortably in Klopp's current setup.
Lacazette is an explosive forward with a great amount of pace and is at the peak of his goal-scoring prowess with Olympique Lyon. A consistent performer for the French outfit for 3 years now, the 25-year old has scored 31 goals across all competitions this season from 40 games. He is fast, adept at shooting with either foot and is a threat from distance as well, along with his runs behind the defences.
The Frenchman will no doubt cost a hefty sum for Liverpool, but in him, they will get someone who is capable of delivering 20 goals a season consistently and he could fill the huge void that Luis Suarez has left after his departure to Barcelona.
Timo Werner
The German international has led the line brilliantly for Bundesliga newbies RB Leipzig this season and has been a key member in their excellent campaign.
Werner has been in sensational form for the German outfit, scoring 17 goals and setting up 7 from 28 league appearances this term. Someone who can play through the middle or out on the flanks, his versatility will lend an added flexibility to the Liverpool attack. The attacker spoke fondly about Liverpool in an interview, claiming playing with the Merseysiders would be special. Speaking to Bild, he said:
"If you were to play at Anfield and hear the fans sing 'You'll Never Walk Alone,' it would certainly be something special. England has a different feel, but I am also still young player. I feel at home here at RB right now. Leipzig can continue to grow, and if I could be part it I'd be delighted."
At 21, he is still a raw talent, but has showcased his abilities in Germany and could be ready for Liverpool and Premier League.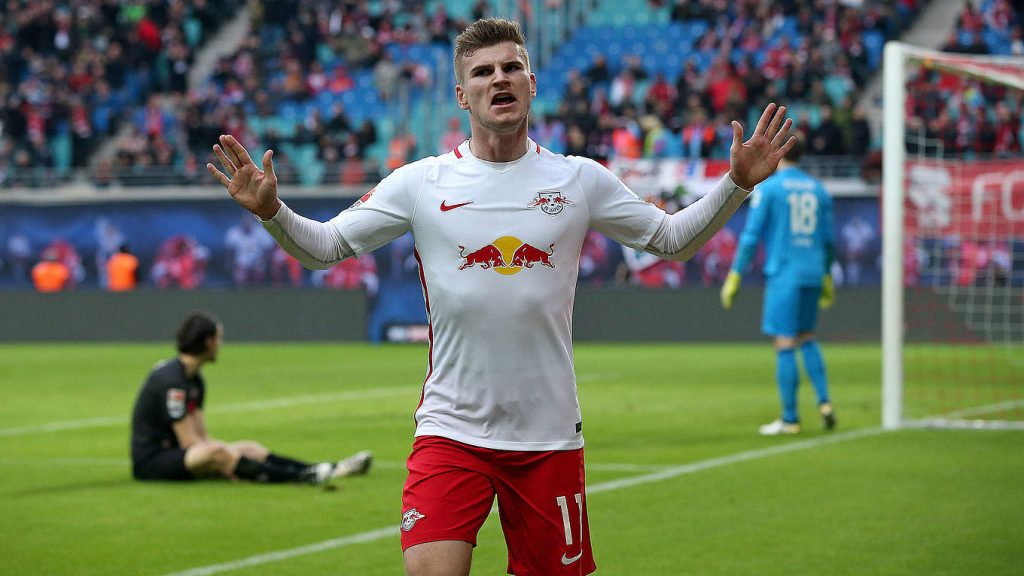 Luan
The Brazilian attacker has been linked heavily with a move to Anfield in recent months and while it might represent a gamble, he certainly has the potential to develop into a special player.
The 24-year old Luan was a part of the Brazilian football team that won the Gold Medal at the Olympics on home soil last year. The versatile attacker can play anywhere across the front three, much like his compatriot Roberto Firmino and wouldn't be a natural No. 9 that Liverpool are scouting for. He also represents a substantial amount of risk, coming into the Premier League, straight from Brazilian outfit Gremio.
But much like Gabriel Jesus at Manchester City this season, Luan has the ability to make a difference with his pace and the natural flair that he possesses.