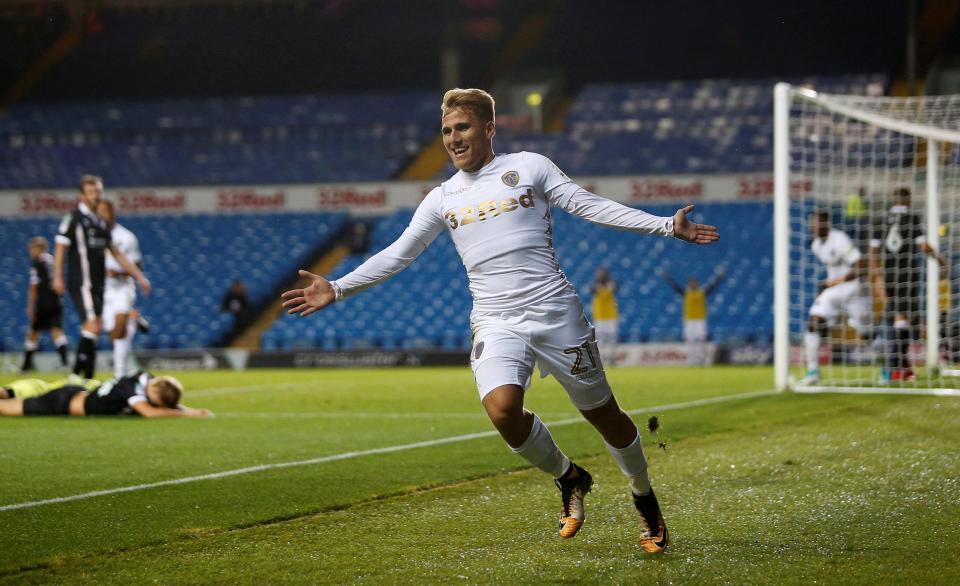 Two Replacements For Samu Saiz If He Leaves Leeds United
When Samuel Saiz signed for Leeds in pre-season, we were wondering how much of a gamble it was and whether or not he was up to the job of playing for a club like Leeds in a league like the Championship.
His club started well and he had to wait for a chance, but skip forward a couple of months and now we find Leeds struggling. The manager is under pressure and Samu Saiz looking like one of the best players in this squad! The 26-year-old has 4 goals and 3 assists in 14 Championship appearances and in fact has arguably been playing out of position for the most part.
True, Leeds have good options in this position, but on the two occasions Saiz has been played on the left of the attack he has done well than when playing in the centre. Two goals in two games from the left lends weight to the fact he should be starting out wide too, along with the fact that the cool passing of Pablo Hernandez belongs in the middle of the three behind the forward.
Saiz's form has now alerted Premier League teams and it seems like he may well wish to move on before long, something we could not have anticipated back in July.
If he does go though, here are two players Leeds could bring in to cover what they'll be missing:
Luke Freeman (QPR)

Although he starts most of his games slightly deeper, Freeman has started three times in a central attacking midfield position and has amassed 3 assists during that time too. He has 2 goals and 6 assists in his 16 Championship appearances for the West Londoners, which, for a side playing at a lower level than Leeds right now, is very impressive indeed.
Whatever fee Rangers would ask for could be covered by any sale of Saiz anyway, so this deal is a very realistic one for the West Yorkshire side.
Jamie Paterson (Bristol City)

Although he is capable of playing down the middle, Paterson has played all of his league games this term down the left but judging by what we mentioned earlier, it's arguably this position which would be missing Saiz's talents.
2 goals and 5 assists in 14 Championship starts mark Paterson out as a very good attacking player and his overall performances have seen plenty of plaudits this season.