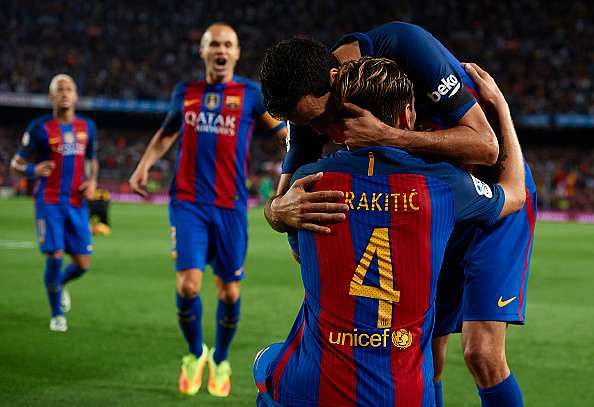 Manchester United haven't been particularly impressive this term despite some decent changes in the squad over the course of the off-season. Jose Mourinho wants more quality addition to his squad in the coming winter and next summer and has started identifying some of his transfer targets.
One of those on the Portuguese's wish list is Croatia international and Barcelona midfielder Ivan Rakitic. Mourinho had shown interest in landing the 28-year-old and is reportedly interested in testing Barcelona's resolve with £35million.
However, Rakitic is edging closer to signing a new deal that will keep him at Camp Nou for much longer. With that sure to deal a heavy blow on Manchester United's plans, here are 3 like-for-like replacements the Red Devils can target.
Adrien Silva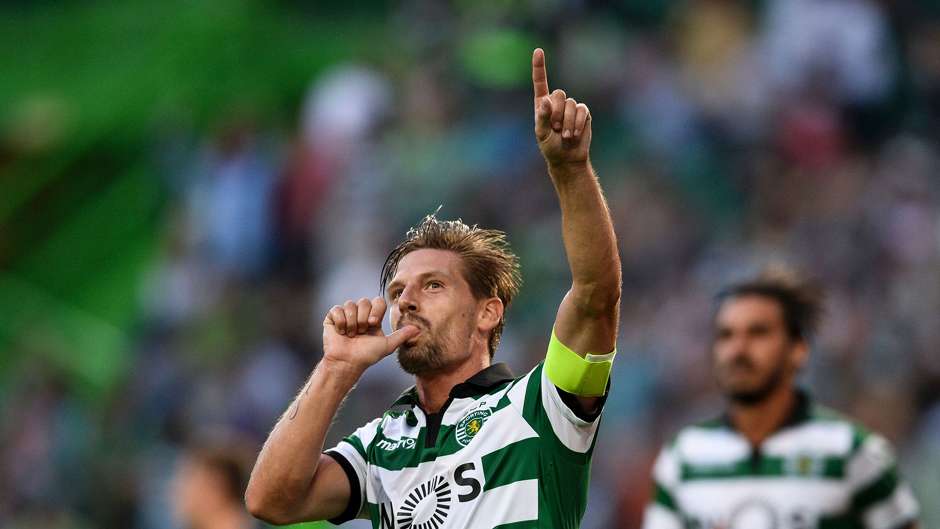 The Euros 2016 winner has remained a vital part of Sporting Lisbon for almost a decade now, and it's widely believed that big move is long overdue.
The 27-year-old has always been linked with such moves almost every other transfer window, and he could be the Rakitic Manchester United won't be able to land due to some of the qualities they share.
Silva, like Rakitic, is a good passer of the ball and has completed 83% of his passes in the Portuguese Primeira Liga this term. He has also scored a goal, registered an assist and created 11 key passes.
His ability to shot at goal from long distance is also a quality that stands him out from the pack, and that he can defend – a skill Rakitic lacks, means he can also be deployed as a defensive midfielder.
Héctor Herrera
The Mexico international is also one player who is able to bring much-needed creativity to Manchester United's midfield, and next summer could be a good time to go for his signature once again.
Mourinho was linked with a move for the 26-year-old Porto midfielder in October, and with Rakitic well out of range ahead of next summer transfer window, the Mexican could be a perfect fit.
Hector was very influential in Porto's 3rd place finish last season in his role as the club's skipper has remained solid this term. The 2015 CONCACAF Gold Cup winner has scored a goal, created 9 chances and 1 assist. The 26-year-old has completed 343 passes of 413 attempts (83% success rate).
His other strengths include long shots, dribbling, ball interception, tackling and blocking the ball. So he remains an all-round midfielder who is capable of contributing a great quota to United's midfield.
Ozil
The German could be the best-attacking midfielder ever to pass under Mourinho, and we might just see a reunion between these 2 considering recent happenings as regards his contract at the Emirates.
While Mourinho's plan to get Rakitic might be to use him mainly in central midfield, the versatility of the Croat means he can also be deployed in an advanced role, and that is Ozil's speciality on a full-time basis.
The 28-year-old is yet to sign a contract extension due to disagreements in wages offered, and United wouldn't hesitate to add such player to their mega rich squad if Jose orders it.
Apart from 5 goals and 2 assists in the league, Ozil has also created 36 other goalscoring chances, and completed 87% of his passes.
The Premier League experience he offers means he can even be a better and strictly attacking version of Rakitic.