Julian Draxler is one of Germany's finest young talents. He has been around the block for quite some time now and has established himself as a player with real attacking intent and nuance. Technically, there are not many that can come close to Draxler's abilities, but he has been frozen out of the squad at his current club Wolfsburg.
Draxler had voiced his intentions to leave the club earlier in the summer too, but the club stubbornly held onto their resolve and did not let go of their prized possession, despite interest from many top clubs. But Draxler is up to his old mischievous ways again and this time the club didn't take his words too kindly and have frozen him out completely, along with also giving a statement saying that Draxler would no longer be training with the first team. They also mentioned his release clause amount and stated that any club who would be willing to pay up would get his services without any hassle.
PSG, Arsenal, Manchester City were the supposed front-runners for his signature, but PSG seems to have steered clear of the others and are in pole position to sign the 23-year-old German international. Arsenal will rue having missed out on another top target, but here's a look at 3 alternatives to Draxler that Wenger could sign in the January transfer window –
Riyad Mahrez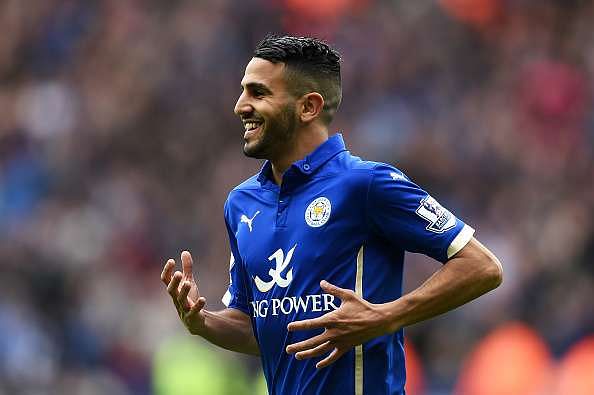 The Algerian international was instrumental in Leicester City's title-winning season last year and along with Vardy, Mahrez wrecked havoc on most of the Premier League defences and surprised everyone when Leicester lifted the coveted title over the likes of Arsenal, Tottenham and Manchester city. Mahrez was a relatively unknown quantity when Leicester brought him in from Le Havre, when they were still a Championship club. No one including him would've envisaged the way last season ended.
Arsenal were linked with a move for Mahrez in the summer, but there was a lot of optimism around what Claudio Ranieri had created and he requested his stars to stay put for another season, knowing well that repeating the title success could be a hard task. It has proven exactly that way as Leicester find themselves narrowly outside the relegation zone and this could pave the door open for a move for Mahrez, Vardy and other such stars.
Mahrez capped last season's wonderful achievements by claiming the PFA Player's player of the Year award and was also recently crowned  BBC African footballer of the Year 2016 for his achievements with Leicester and Algeria. Arsenal could make another move for him, he certainly has all that it takes to be an alternative to Draxler. He has already proven himself in the Premier league, with 17 goals last term and that is no mean feat.
Isco
The Spanish attacking midfielder has been ousted by his Zinedine Zidane and has been given very few opportunities to prove himself. He has long been linked with a move to the Premier League and now that Arsenal have lost Draxler to PSG, they could go for Isco as an alternate option. He certainly has all the skills to play for Arsenal. His crisp passing, ability to dribble past players will all come in handy if Arsenal were to sign him up.
Another added bonus that will come along with signing him is that Isco is more than familiar with playing in a number of positions. He could play as a number 10 or even in a withdrawn midfield role. His compatriot Cazorla too started out as a number 10, but then moved into a central midfield role where he can impact the game more. Isco has similar qualities and could fill the void left by Cazorla's absence due to injury.
Dimitri Payet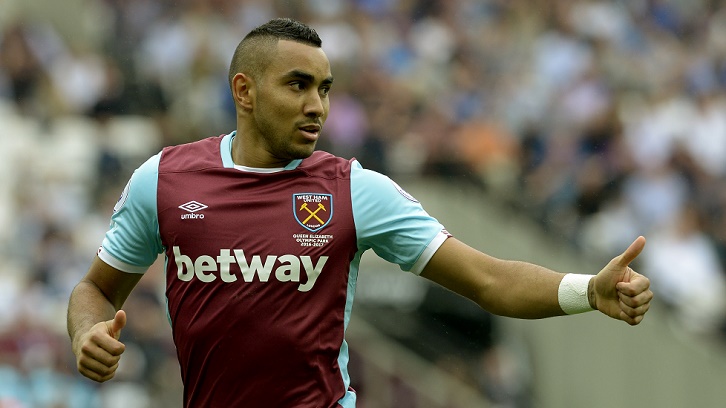 Payet performed wonderfully in his debut season in England and earned several plaudits for his performances in the Hammers shirt. That good form leads to him being recalled to the French national team and he played a major role in them reaching the Euro 2016 final on home soil. Having returned from the Euros, Payet hasn't quite been the same player he was last season.
West Ham missed Payet as he was fatigued due to international duties in the initial parts of the season. His absence was felt so bad that the club are close to the relegation zone and this was something that was unforeseeable, given their form and the position they finished in at the end of last season. Of course, they'd like to hold on to him but if Arsenal were to come calling, Payet would find it hard to say no them. Any club would be suited waiting until the summer transfer window.