Why Arsenal would be better off avoiding the change to sign Sami Khedira
Last season saw Sami Khedira score a career-high 9 goals and he added 7 assists as well, the most the 31-year-old has ever managed in a single season. While that was down to a change in his position, playing as a box-to-box midfielder alongside Blaise Matuidi and Miralem Pjanic, Khedira's ability in front of the goal went unnoticed.
However, this season, the German has had an injury-hit season, making only 9 appearances all season, with Rodrigo Bentancur and even Emre Can being used in his place. Though he has recovered now, manager Massimiliano Allegri has opted to ease him back in.
But now with reports from Calciomercato claiming that the Serie A giants have agreed to a move to sign Aaron Ramsey, it looks like Khedira's time could be over.
The Mirror has reported that Juventus have offered Arsenal the chance to sign Sami Khedira. This would allow Juventus to sign Ramsey this month instead of waiting until the end of the season to get their man and it would also allow Arsenal to get a quality player in return.
However, the question for the Gunners to answer is if they really need another defensive midfielder, having signed Lucas Torreira and Matteo Guendouzi in the summer. Moreover, another centre-back would be useful given their defensive problems.
While Khedira's skill, experience and goals would be more than useful for the Premier League side, Arsenal shouldn't really be making a move for someone they really don't need. However, Khedira's abilities could be useful, especially given the 31-year old's defensive capabilities.
A holding midfielder by trade, Khedira could replace Xhaka effectively and help strengthen Arsenal's midfield.
Alongside Torreira, the two could form a devastating partnership but that would still be a mere patch until a larger defensive issue is fixed. If Juventus offer, Paulo Dybala, Daniele Rugani or even Juan Cuadrado instead, that's something to be considered but the Gunners should aim to strengthen and bring in stars they need.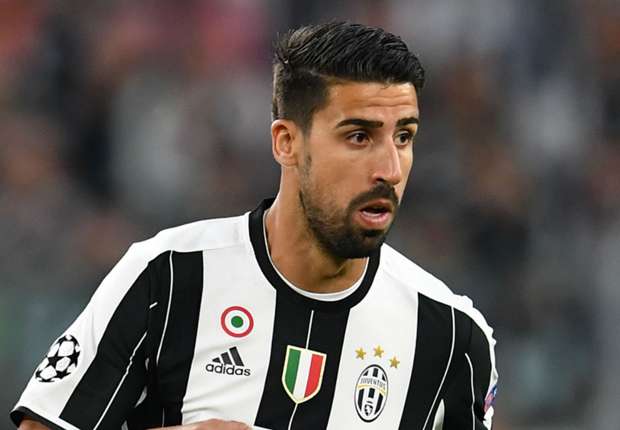 Read More: Arsenal landing this outstanding West Ham talent for just £3m would be an absolute steal by Emery
It does, however, pose a problem for Aaron Ramsey and Juventus, something solvable for sure but a problem nonetheless. However, if Arsenal do aim to replace Ramsey, then they need to find someone they want from Juventus or risk losing a key star at the end of the season for nothing.
Right now though, their aim should be to bring in defensive reinforcements and not another midfielder.