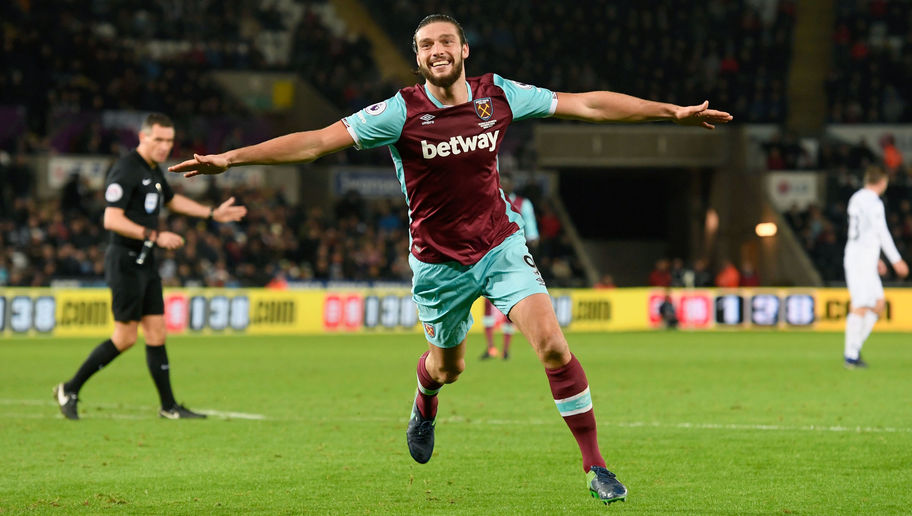 Andy Carroll To Chelsea – Good Or Bad Move?
Chelsea are reportedly interested in a January move for West Ham striker Andy Carroll, who currently earns £90,000-a-week. This may seem far-fetched but a lot of publications have put up similar reports that suggest that Antonio Conte is eyeing Carroll to add some much-needed depth to his squad's attack.
It does indeed come across as a shock decision since Carroll isn't exactly having the best time with the Hammers at present. He has struggled in front of the net and has been frustratingly inconsistent on several occasions this term.
Now, the Blues have not been in the best situation either. They put up a rather promising display against Stoke City as they beat them 5-0 but since then, Chelsea have been without a win. Their last 4 games across competitions have resulted in draws and the fans are getting understandably irritated. They were at 3rd place in the league standings but have now slipped down to 4th spot. It may not be the worst situation but it is certainly not a good place to be for the defending champions.
However, is signing Carroll the answer to their troubles? Most definitely not.
Chelsea have the resources to get a player who is much better and more promising. Carroll is very experienced and can be lethal on his day but it has been a while since we have seen his best. Also, at 29 years of age, he is not a long-term option. He has appeared only 12 times for West Ham this season and has managed to score merely 2 goals. Experience alone does not make up for lack of form and signing him is likely to turn him into a liability at Stamford Bridge.
This is not what Chelsea need right now. There is a glaring lack of depth in Chelsea's attack. Conte did sign Alvaro Morata in the summer but the Blues have been too dependent on him to get goals and whenever he fails to deliver, Chelsea struggle for goals. Lately, Conte did experiment a bit and deploy Morata ahead with Eden Hazard right behind him as the secondary striker and while that did work a little, it does not mask the fact that Chelsea need another goalscorer in the side.
One might argue that they already have Michy Batshuayi but the fact is that the player lacks confidence in front of goal. He boasts of tremendous potential and even impressed on certain occasions but the Italian manager evidently does not have as much trust in him. This has baffled most of their fans and critics but there is just something that seems to prevent Conte from deploying him more regularly and that has affected the player's overall form and morale.
Be that as it may, there is no doubt that the Blues are in dire need of a new striker this January. However, if they are to truly boost their chances, perhaps they need to steer clear of Carroll.