Liverpool, under Jurgen Klopp, had their best campaign in years last term as they not only cemented a 'top four' finish but also enjoyed an incredible Champions League run which, however, ended in a heartbreak, following their 3-1 defeat to Real Madrid in the final in Kiev.
The Reds meanwhile reacted sharply in the transfer window and struck a deal for AS Monaco's midfield sensation Fabinho to uplift the spirit at the club. But the latest confusion regarding Nabil Fekir's failed move to Anfield has created much controversy.
The French sensation's underlying knee injury reportedly led the Reds trying to renegotiate terms with Lyon, who stated that the deal was off.
Although there is still a slender hope of Liverpool still completing the deal after the World Cup, the Merseysiders must start looking for Fekir's alternatives. And interestingly, Liverpool could once again look to Ligue 1 to find a long-term successor to Philippe Coutinho, who left for Barcelona in January.
Goncalo Guedes
Age: 21
Current Club: Paris Saint-Germain
Country: Portugal
The youngster impressed one and all by putting in several impressive displays during his loan spell at Spanish side Valencia last season. His stock rose further after he scored a brace against Algeria in a recent friendly fixture. The 21-year-old could turn out to be an important player for Portugal in the World Cup.
Although Guedes prefers to operate down the left-wing, Klopp could turn him into a more versatile player.
The pressure of Financial Fair Play allegations might force the Ligue 1 champions to part ways with the Portuguese sensation and Liverpool, rumoured to be after the starlet, must ensure his services without a second thought.
Julian Draxler
Age: 24
Current Club: Paris Saint-Germain
Country: Germany
Draxler is also struggling to cement his place at PSG but the appointment of fellow countryman Thomas Tuchel as their new boss might alter his fortune in the French capital.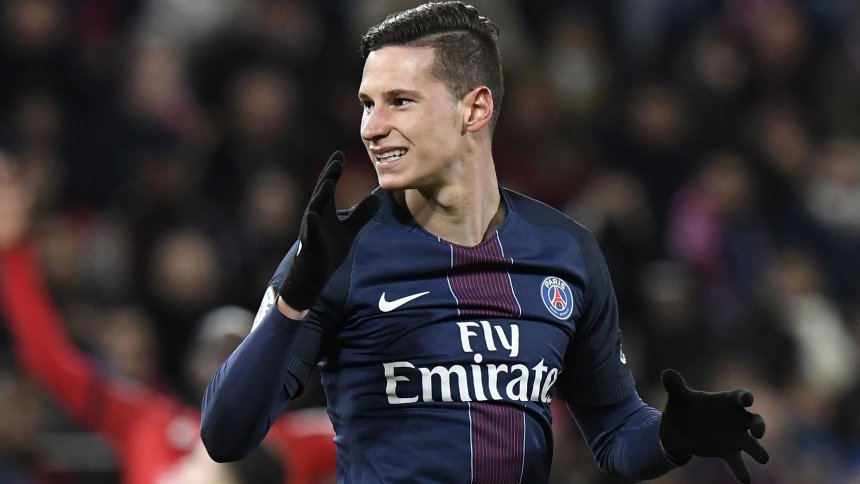 Draxler chose PSG over Liverpool while making his January move from Wolfsburg last year. However, he is likely to be more flexible for a switch to Merseyside now, following the Reds' resurgence as an admirable European force once more.
At Anfield, he will be handed a major role, and Draxler should grab the opportunity to move to Liverpool this time if Klopp comes up with an offer.