Manchester City opinion: Three alternatives for Bruno Fernandes
The Metro has reported that Manchester United are close to a mega move for Sporting CP star Bruno Fernandes but there is still a chance the move might fall apart. Manchester City are also in the race but despite that Pep Guardiola and company need to start looking elsewhere.
There are a wide variety of players available to a club like the reigning Premier League Champions. While Guardiola is yet to have a massive flop on his hands, they still have to be careful in picking the right man.
It's easier said than done in today's market but it's not an impossible task which is why Manchester City have to make sure the move doesn't hurt them. That being said, here are three ideal alternatives to Bruno Fernandes. Signing one of these 3 players would certainly help them go far in Europe and land the Champions League trophy.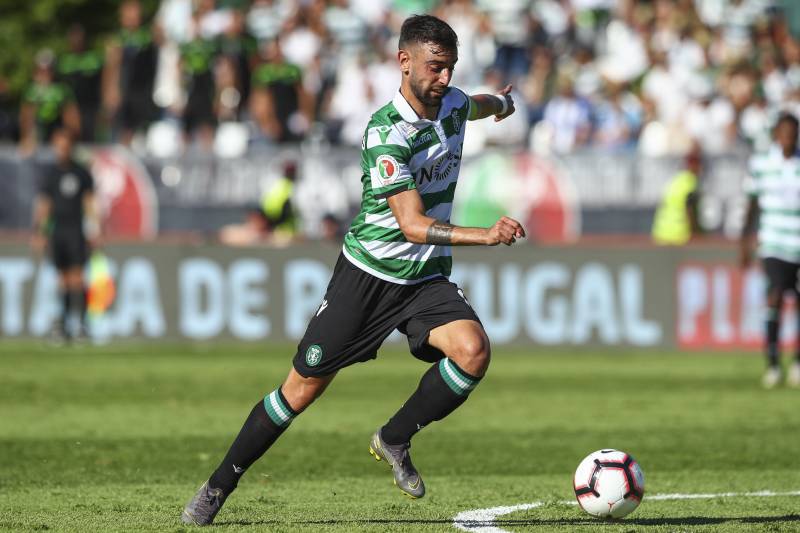 Nabil Fekir
A recent report has linked the French-born Algerian international with a move to the Etihad. The club are looking for a player who can give them a push in the Champions League and Fekir is very capable.
His talent on and off the ball, his work-ethic and eye for goal make him arguably the best alternative. However, Liverpool has also been linked with a move for the Frenchman and it should make for an interesting battle.
But if Manchester City are looking for alternatives to Fernandes than the list starts and stops at Nabil Fekir. He finished last season with 23 goals and 8 assists, and despite facing issues this season, he finished with 12 goals and 9 assists.
Those are rather incredible numbers but the icing on the cake is the fact that this season, Fekir has contributed to 5 goals in six Champions League appearances.
Isco Alarcon
Linked heavily, Isco was ousted by Real Madrid's former managers after Zinedine Zidane left.
However, since the Frenchman's return, the Spaniard's game time has slowly increased as he gets back to his magical best. But even then, his future with the Los Blancos is not confirmed.
Isco would be a fantastic signing. Arguably one of the best in his position i.e. as a number 10, the 27-year-old is a supremely creative player. It's why he'd be great at Manchester City and once he adjusts properly, his versatility to play across the line will help the club.
Naturally, it will take something big to price him away from the Galacticos but the time might be just right for a new challenge.
Read More Manchester City news, click here: Manchester City latest news
Hakim Ziyech
The budget move, Ziyech's work-ethic will serve him well as he looks to move on from Ajax, a club that effectively made his career.
Linked with a myriad of clubs, including Manchester City and Manchester United, if the Cityzens' do not get Bruno Fernandes, then Ziyech should be the logical option.
The Moroccan is a superstar and a hard-working one if the Champions League and even Eredivisie season showcased anything. He's someone who's mental and physical attributes are perfectly suited to the Premier League and his contributions have been incredible.
He finished the season with 21 goals and 24 assists, meaning that no Manchester City player contributed to more goals. However, a few did come insanely close with Raheem Sterling contributing to 43 goals and Sergio Aguero with 42.
It shows that the 26-year-old would slot right into the team and his versatility to play as either a winger or even a central midfielder will help.