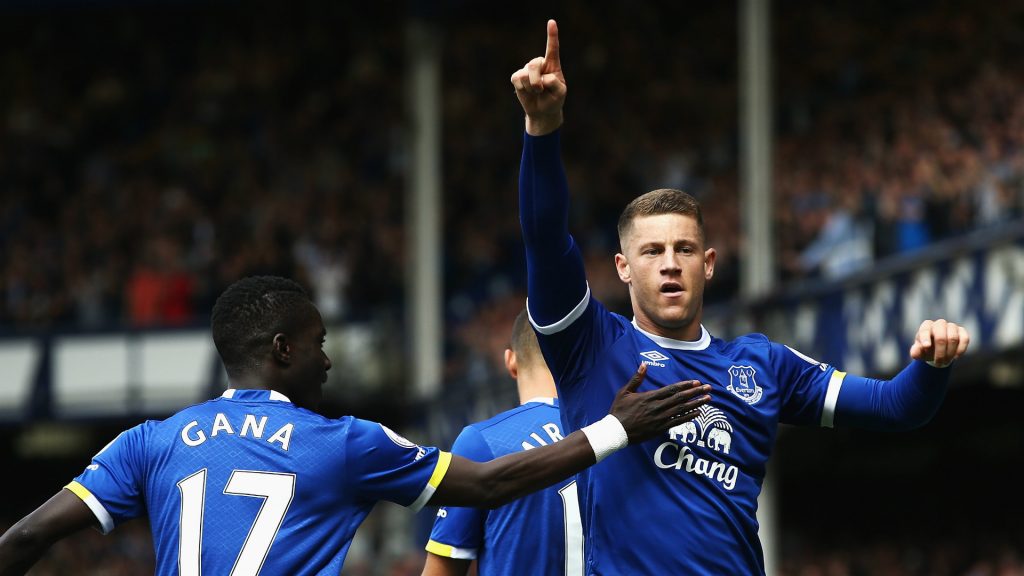 Three Alternatives For Ross Barkley Who Tottenham Can Target
Mauricio Pochettino will have a tough time this summer in trying to land his top transfer targets at the right price as he will have to dig deep to find the right players for his squad next season. While he has been looking at some European stars recently, Pochettino has been constantly linked with a move for Everton star Ross Barkley.
The English midfielder is yet to sign a contract extension with the Merseyside outfit and is reportedly valued at £50m for any club who want to price him away this summer. Tottenham are interested in his services but are not willing to meet his valuation. And according to Sky Sports, they are willing to wait for his price to be lowered.
So if the deal does not go through, Pochettino would have some alternatives in mind, and here are three such names who Tottenham should look at, if they miss out on the Everton star:
Gylfi Sigurdsson (Swansea City)
One of the most consistent playmakers in the league last season, Sigurdsson was one of the major reasons as to why the Swans fought their way to another season in the top flight. With 9 goals and 13 assists in the league, he was in blistering form and is reportedly available for over £30m this summer. Everton are also interested and surely, Pochettino should look at him as a cheaper alternative for Barkley. 'Welcome back Gylfi Sigurdsson'?
Hakan Calhanoglu (Bayer Leverkusen)
The versatile attacking midfielder from Turkey is taking huge strides in the international arena and was in superb form in the Bundesliga last season. Also wanted by Arsenal, Calhanoglu has been a target for the Spurs for a while now and is expected to cost over £20m. But at just 23, he has a great future ahead of him and Pochettino is looking at him closely. If he is unable to land Barkley, Calhanoglu might be the man who Spurs could land this summer.
Emre Mor (Borussia Dortmund)
Though not the most popular option, Emre Mor would be a superb addition to the squad for Spurs this summer. With just a goal and 3 assists in his first season in the Bundesliga, the Turkish star has not been able to impress the German side and is ready to be sent out of the club this summer. Southampton and Liverpool are monitoring him for a loan move and given his potential, Pochettino should give him a look, to try and solve his problems in attack. Maybe a loan deal would just be fine.