Ian Durrant, the former Rangers and Scotland midfielder, feels that Celtic will be under pressure next season. Brendan Rodgers' team will be looking to take another step towards an unprecedented achievement, which is winning the Scottish Premiership title ten times on the trot.
Both Rangers and Celtic possess the record of winning the league 9 times in a row. But the landmark figure of a tenth consecutive title has proven to be elusive for both the Scottish giants. When Durrant was part of a Rangers side in sight of such a feat, his side fell at the final hurdle to a rejuvenated Celtic side managed by Dutchman Wim Jansen.
Durrant told The Sunday Post that Celtic may suffer a similar fate. He stated in the interview that in their eight, ninth and tenth championship chase, the pressure was intense. And he sees Celtic suffering from the same when they will look to win their eighth consecutive league title next season.
Rangers' demotion to the lower leagues of Scottish football substantially helped Celtic to win seven titles on the trot and the Hoops will be favourites once again next term. But Durrant suggested Celtic's biggest rivals are themselves.
This may be the case. But Durrant could also be well off the mark. The only thing that Durrant can speak about with any real authority is his own experience and how Rangers struggled to cope with the pressure of their own dominance.
Celtic have their own issues as they have struggled to fare well in Europe. But domestically, they have shown little, if anything, to suggest that they are under any pressure.
Celtic are dominant in Scotland because of a variety of factors. Firstly, they are financially much stronger than the other teams in the division.
Secondly, they currently have a manager who has imposed his own self-belief onto the players. Rodgers may have his detractors, but he has been effective at Celtic Park as the club won back-to-back domestic trebles under him.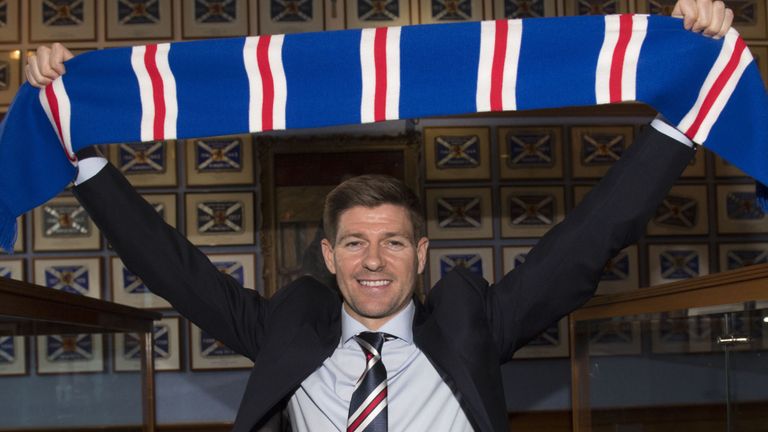 Steven Gerrard is definitely a marquee appointment by Rangers, but he is unproven as a first-team boss, and ultimately the Gers have taken a risk in naming him as their new manager.
Celtic will once again be favourites for the league title next season and Durrant should focus on the Gers more. It's not for him to worry about whether Celtic will have the mental fortitude to cope with the pressure of continuous success.