European giants Barcelona have beamed their searchlight on Anfield as their mission to replace Dani Alves continues. The Brazilian right-back left for Juventus on a free transfer during the off-season having seen out his contract at the Camp Nou, and the La Liga giants have identified Liverpool full-back Nathaniel Clyne as a perfect like-for-like replacement.
Reports say Barca are willing to fork out £20million on the 25-year-old who has 4 years left on his current contract with the Merseysiders. Since arriving from Southampton in 2015, the England international has become one of Liverpool's best performers, and despite the change in handler, he has remained in the starting XI while most of Brendan Rodger's favourites are on the bench or with the under-23's.
Saying no to a club like Barcelona when they come for you is almost impossible to do, especially when a starting berth is guaranteed. Enrique wants a specialist for the right-back role, and Clyne will walk straight into his starting lineup considering that the club prefers the makeshift Sergi Roberto back in midfield.
Can Liverpool afford to let Clyne go and cash in on his services when they still can? There were reports in July that he was offered to Barcelona but the club turned down the chance to sign him due to financial constraints at the time. Now that they are back and willing to splash the cash, should the Reds let him go?
This season, Clyne has continued his impressive form (which has obviously attracted a side like Barcelona), and has remained a mainstay in Jurgen Klopp's starting XI in the EPL. In all his 9 league appearances thus far, he has created 14 chances, highlighting how much of an offensive asset he can be to the Liverpool's attack.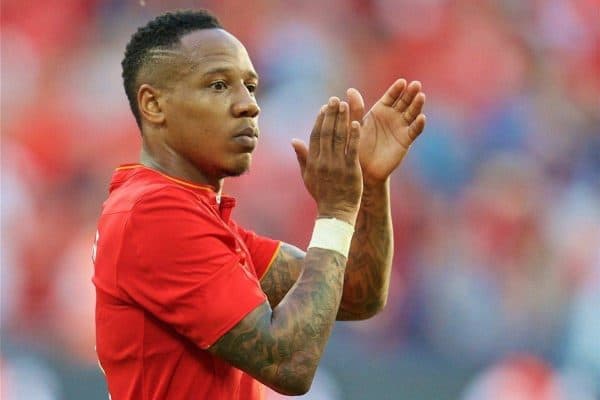 Inasmuch as he is expendable, getting a replacement for him could be very herculean for the Reds. And their loss, if they let him go would ultimately be Barcelona's gain. While his defensive abilities rarely come under the spotlight given that he always has next to little to do as regards that in Liverpool, the figures prove he is such a stalwart in the team's rearguard.
This season, Clyne has won 17 of his tackles – a 59% success rate, and he has made 12 interceptions and 18 clearances. Despite playing every minute of every EPL game thus far, he is yet to enter the referee's book and that speaks volume of his discipline level and ability to remain cool-headed.
Clyne is the complete package as far as the modern-day full-back goes, and his quality is rare to come by. While his weakness are in duels and shot accuracy, having recorded an average of 48% and 43% respectively, he makes up for that with his ability to lay the right and precise passes. The former Southampton player has averaged 81% of pass accuracy, and his average pass length is 16metres.
Why would Liverpool want to lose a player with these amazing numbers to Barcelona? To start with, he doesn't even have a reliable understudy within the squad capable of filling his spot, and it remains a wild guess if the club's scouts would ever find a trustworthy replacement for him anytime soon. Liverpool cannot afford to sell Clyne, at least not at this point.