Almost halfway through the season in the Premier League and it has been nothing short of a roller-coaster ride. While high-fliers of last season Leicester City and West Ham United have had to struggle, the fortunes have reversed for Chelsea and Liverpool who sit at the first and second places in the table.  A season that began with great promise for both Manchester clubs seems to have gone off the track, while Arsenal and Tottenham continue to make the right noises higher up the table.
There have been some great individual performances throughout the season. Diego Costa for Chelsea and Alexis Sanchez for Arsenal have been phenomenal while the same can be said of Zlatan Ibrahimović who has settled in pretty well at Manchester United.
While it is the big stars that take the limelight, there have been players, that have gone about their job silently in the backgrounds, the unsung heroes.
"A person who makes a substantive yet unrecognised contribution; a person whose bravery is unknown or unacknowledged." That is what Google tells you is the definition of an unsung hero if you look it up. And this article is dedicated to five such Premier League stars, that have made invaluable contributions for their sides, but have been overshadowed for various reasons:
Ander Herrera (Manchester United)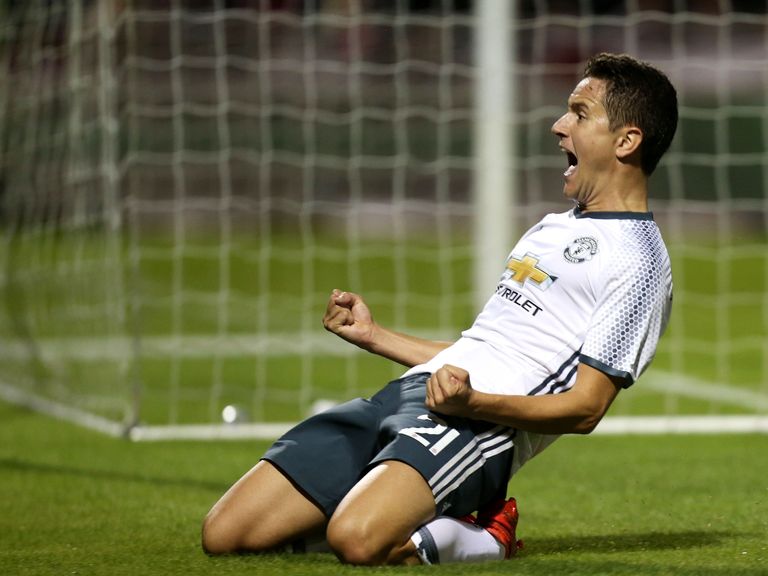 There are bigger and more expensive names in the star ensemble at Old Trafford, but Herrera has been the beating heart of Manchester United's midfield and has been one of the biggest reasons for their return to form in recent weeks.
The Spaniard has taken his game to another level this season. His dynamism and energy in the middle of the park has been absolutely phenomenal. The willingness and the aggression that he shows on the field harrying down his opponents has been a key for the Red Devils. While his defensive side of the game has been nothing short of brilliant, he has gotten forward very well too and the entire approach to his game was summed up in a single moment against Tottenham when he won the ball from Harry Kane to send through Henrikh Mkhitaryan with a lovely pass, to score.
While his contributions may go under the radar, thanks to the presence of the likes of Ibrahimović, Pogba et al., Herrera has established himself as one of the most important players for Mourinho.
Etienne Capoue (Watford)
Etienne Capoue started the season off in ominous form scoring goals at will for Watford. His goalscoring run may have come to a halt, but he still remains the key cog in Walter Mazzarri's side.
Having not even scored once last season, the former Tottenham midfielder has managed to get on the scoresheet five times this time around, the same number of goals as Philippe Coutinho, Mesut Ozil, Roberto Firmino and Jamie Vardy have scored for their teams this term. Having contributed with goals, the 28-year-old has also shown his excellent work rate in midfield and is always up there as one of the players to have covered the most ground.
It was a well-known fact that Capoue is an excellent defensive midfielder, despite his poor time with Tottenham, but with this new added dimension to his game, he has become a mainstay the Hornets' midfield under Mazzarri.
Jordan Pickford (Sunderland)
In a season full of gloom, goalkeeper Jordan Pickford has been a major find for Sunderland. The 22-year old has earned a lot of praise from all circles for his superb displays in the Black Cats' goal and deservedly so.
It is no easy task playing behind this Sunderland defence, but Pickford has done no harm to his reputation and has, with every passing week, kept getting better. Despite the tough situation his club are in, Pickford hasn't let affect his game and in fact seems to be relishing the challenge and has shown it with his impressive performances week-in-week-out. And it is not just his goalkeeping abilities that have caught the eye, but his distribution from the back has been excellent as well.
The 22-year-old will most definitely be in contention for the PFA Young Player of the Year award if he keeps up this kind of form.
Jonny Evans (West Bromwich Albion)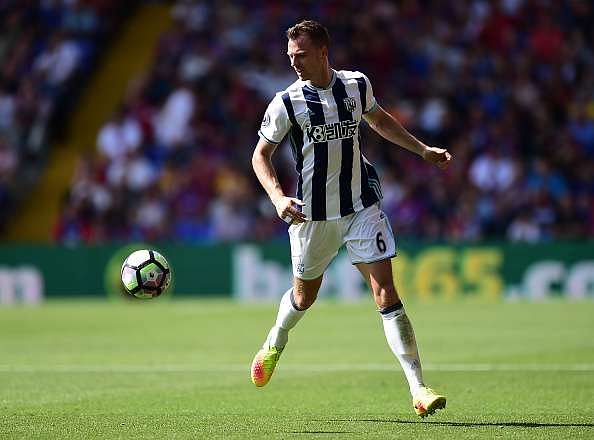 The former Manchester United man has been a rock at the back for West Brom, alongside Gareth McAuley. Composed on the ball and defensively unshakable, Evans hardly ever seems to put a foot wrong.
The 28-year old has had to don multiple roles this season having played as a centre-back, at left-back and also at the base of the midfield for Tony Pulis' side and has excelled at everything that has been asked of him. The Northern Ireland centre-back has also scored once for the Baggies. His complete range was visible against Chelsea on Wednesday as he marshalled Diego Costa exceptionally throughout the game in a physical battle, while playing out of the defence as and when needed.
A leader on the field, calm and composed and at the same time commanding, Evans' form has been one of the biggest factors in West Brom's recent form that sees them 7th in the league table, just one spot behind his former side.
James Milner (Liverpool)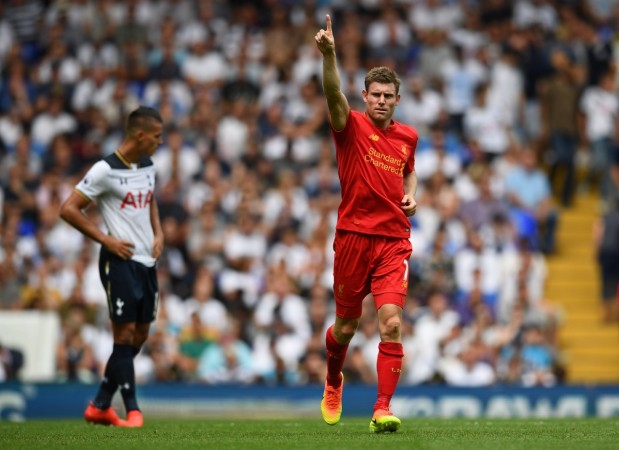 James Milner is, without question, a tireless workhorse. A player who never complains and goes about his job with the minimum of fuss. There was a good chance that he could have been sidelined by Jürgen Klopp with so many midfielders at his disposal. But Milner has found a way to make himself invaluable to the German.
While everyone was in awe of the way Liverpool's forwards were playing, the former Manchester City man has quietly slotted into his new position as left-back and has been performing outstandingly well.
The 30-year old has already scored five goals in the Premier League and has chipped in with one assist and has been one of the most productive outlets for the Merseysiders going forward, having created 22 chances. But, what has stood out the most is the consistency with which he has performed in an unfamiliar role. He may always be overshadowed by the horde of attacking talents at Anfield, but Liverpool wouldn't be the side they are, without him.
His work ethic, determination to excel and his selflessness are often undervalued and under-appreciated. But the ultimate team man that he is, he always gives his best for the team's cause. A true unsung hero.