2. Selling Angel Di Maria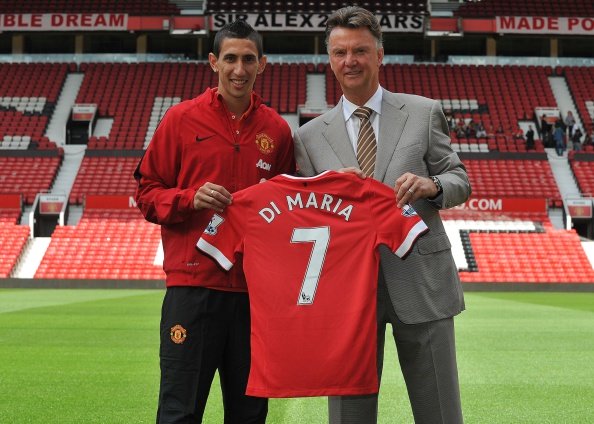 Angel Di Maria arrived at United from Real Madrid amidst much fanfare and despite a great start in the early parts of the season, not many would regard the Argentine's first and only season at the club as a success. The Argentina midfielder scored three goals and made 10 assists in 27 Premier League matches, which by his usual standard aren't the best returns. He and his family had to deal with a shocking burglary at their Cheshire home that seemed to have unsettled the former Madrid player.
But the 27-year-old is one of the best in the business in his role and possessed the pace, the power, the finesse and the trickery that would have seen him become a great player for United. And more importantly, Di Maria knew what it meant to play for one of the biggest clubs having played at Madrid previously. Van Gaal had continuously bemoaned the fact that his squad did not have "speedy wingers", but he had one at his disposal in Di Maria, whom he shackled, played out of position on various occasions and then finally sold to Paris Saint-Germain where the Argentine has flourished boundlessly.