Pick Of The Best: The Five Best Signings Of The Summer
1) Romelu Lukaku (Chelsea to Everton- Season Long Loan)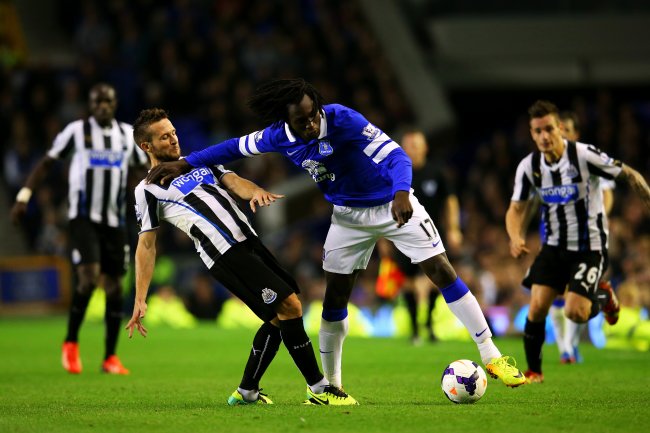 Surely the signing of the summer. The motivation behind Jose Mourinho's decision to loan out Lukaku remains a mystery to me (the fact that Lukaku scored more goals in the Premier League for West Brom than any of Chelsea's strikers last season), but Chelsea's loss is Everton's gain. Lukaku is physical, strong and ruthlessly quick. He has the ability to terrorise any defence and you can back him to score goals against most if not all defences. I would predict that Lukaku will not only go on to score at least 20 goals this season for Everton- but also go on to be one of the best strikers in the world.
2) Paulinho (Corinthians to Tottenham Hotspur- £17million)
Spurs have found themselves quite a player in Paulinho. Strong but composed, steely but blessed with flair- Paulinho is a shoe in for Brazil at the 2014 World Cup squad. Paulinho has been quick to show his outstanding credentials as a Champions League level footballer, impressing with his imperious presence in the middle of the park. Spurs seems to have invested in a genuinely world-class player, and expect him to add to his 1 goal and 3 assists so far this season.
3) Morgan Amalfitano (Marseille to West Bromwich Albion- Season Long Loan)
Not many signings have made as good a start at their new clubs that French international Morgan Amalfitano. Three assists, two goals (including one early goal of the season contender at Old Trafford) and a string of highly impressive displays have led to all Baggies fans craving more from the 28 year old. Capped once for France, Amalfitano is a man with Champions League experience, and can boast one of the best set piece deliveries in the country. Reliant on vision and ball skill rather than pace, Amalfitano's signing may have slipped under the radar on deadline day- but it seems that Amalfitano could prove to be Steve Clarke's finest piece of business to date.
http://www.youtube.com/watch?v=crAih_j1AU8
4) Jesus Navas (Sevilla to Manchester City- £15million)
Certainly the shrewdest of Manchester City's summer acquisitions. Manuel Pellegrini has picked up a skillful, pacy and mercurial winger with a fantastic delivery, plus two European Championship medals and a World Cup medal to his name. To add to his impressive CV, Navas can boast one of the highest successful cross rates in Europe and a remarkable 60 assists in his time at Sevilla. This enigmatic Spanish 25 year old should light up the Etihad this season with his fancy footwork and dangerous wing play.
5) Mathieu Flamini (Unattached to Arsenal)
Despite all of the attention that the big money signing Mesut Ozil has attracted, I think it can be agreed that the re-signing of Flamini has been one of the most inspired moves of the summer. You know what you get with Flamini, a sturdy, hard but nevertheless skillful holding midfielder with Champions League experience. Whilst many were not enthralled by the signing of Flamini, his calm and reassuring presence holding the midfield has allowed Ozil, Wilshere and the irrepressible Aaron Ramsey to flourish in more creative roles. I truly believe that Flamini has been the catalyst behind the continuation of Arsenal's remarkable run at the tail end of last season.
Do you agree? Who have I missed? Submit your responses in the comments below.