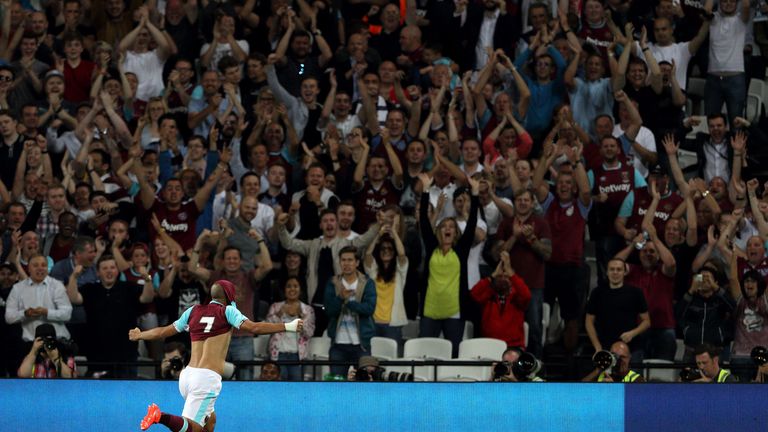 West Ham United hasn't had their dreamed season, as The Hammers have been struggling to not being relegated to The Championship along this campaign, but now their journey is much better than that of a couple months ago; when they even were 18th ranked in Premier League table. Now, they want to improve their level even more and make room in the team for future important pieces in the making.
Slaven Bilic's team has had the problem in finding the best starting XI this season, relegating players who appeared to be important ones in the team at the end of the season. But all those decisions have come down to this, however, the Croatian boss wants to boost the team and get rid of players that do not contribute to the team.
One of those players is Sofiane Feghouli who arrived from Valencia seeing as one of the future leaders of the team, but none of that happens, as Feghouli started only one Premier League game this season – when he was controversially sent off against Manchester United. After that, Feghouli was relegated to the bench.
In recent days Roma have confirmed their interest in Feghouli and seeing the present of both West Ham and Sofiane, this can be a good deal for both parties. West Ham can get rid of a player who never displayed the game they expected and Feghouli can continue his career in another good team, like Roma. There is no doubt that this is the perfect deal for all the involved.
Although many people say Feghouli was the perfect fit for West Ham, time proved it wasn't like that, and, if West Ham can finally sell Feghouli, there are three alternatives to replace the Algerian midfielder in The Hammers.
Robert Snodgrass
The Scottish midfielder has been tracked by West Ham in the past, and now they are keen to acquire his services. This guy has skills at the time of defending, but he also gets involved in attacking, and his 7 goals and 2 assists this term has certainly helped his cause. West Ham already tried to sign the midfielder, but Hull rejected the offers, hence, the Hammers need to come back with a mouth-watering offer.