Tony Pulis's side hosted a Manchester United team who started putting some very nice performances after a really mediocre start of the season.
West Bromwich Albion were also having a great time during their last performances, with a red hot Salomon Rondon playing at the best level of his career. However, not even that was enough to stop Mourinho's side, that eventually took the 3 points back home to Old Trafford.
The Red Devils took an early lead thanks to a Zlatan Ibrahimovic score after a beautiful assist from Jesse Lingard, and the Swedish managed to make it 2 just 10 minutes after the break, earning yet another victory for the Special One.
We'll take a look at the player ratings from Manchester United against West Bromwich Albion.
David De Gea 7 – 10
The Spaniard wasn't really bothered during most of the game, as the Red Devils were in control during most of the time. However, he managed a couple of saves whenever he was needed to step up.
Antonio Valencia 7 – 10
The Veteran Ecuadorian continued his amazing season, contributing both on offence and defence for his team and showing one more time why he hass become Mourinho'go-toto guy in that spot of the field.
Marcos Rojo 8 – 10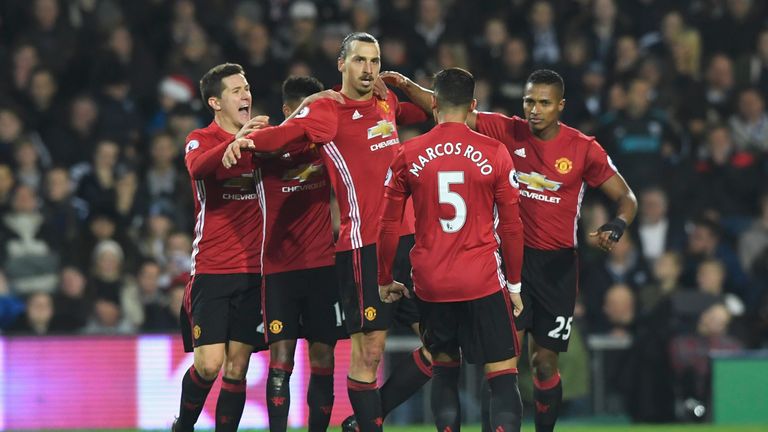 Rojo was a complete beast during yesterday's matchup, becoming an impassable force, although an altercation with Salomon Rondon and a yellow card hurted what could've been a perfect score for the Argentinian.
Phil Jones 7 – 10
Jones did a nice job covering his man and is showing great Chemistry with Marcos Rojo, making it tough for Jose Mourinho to decide between them and Eric Bailly for his starting defence.
Matteo Darmian 7 – 10
Darmian had another nice outing against WBA, showing his versatility while playing on the other flank of the pitch, and making Luke Shaw more expendable every single day that goes by.
Michael Carrick 7 – 10
Whenever Carrick plays, Manchester United wins, and that trend continued. The veteran has become the team's most  important player on the center of the pitch.
Paul Pogba 7 – 10
The talented Frenchman had another great game as he tends to do after a couple of nice games, but his contributions early in the game were enough to make Pulis focus on him and leave open spaces for his teammates.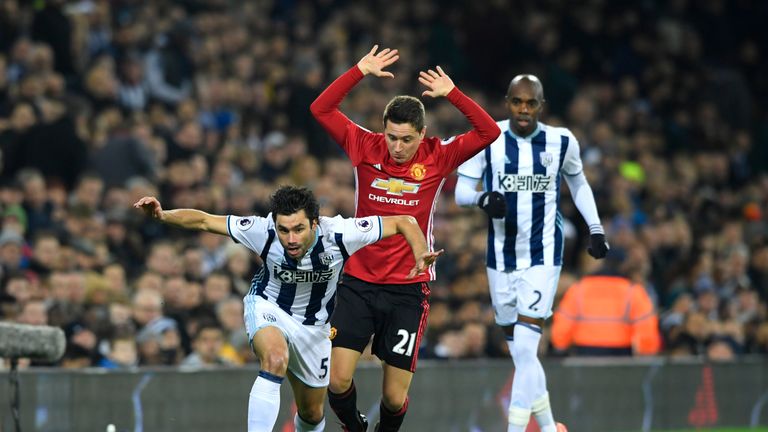 Ander Herrera 7 – 10
Herrera had a pretty decent game today, especially on the defensive end of the pitch. However, he didn't contribute on the other half of the pitch at all.
Jesse Lingard 8 – 10
The youngster had a great game despite not being featured over a couple of weeks, even recording an assist on his team's first score and playing almost 80 minutes.
Wayne Rooney  7 – 10
The Skipper is starting to put together some very nice performances over the last couple of weeks, and he even managed to have a shot himself, but was denied by the former Red, Ben Foster.
Zlatan Ibrahimovic 9 – 10
The Swedish striker scored a deuce and helped the Red Devils earn another victory. Let's hope he's able to be a steady contributor and doesn't diminish his performances one more time.