The Manchester Clubs are set to be busy yet again this summer as both the managers, who will enter their 2nd year at their respective clubs, will hope to improve their current squad. This has seen them linked with superstars from all around Europe and with top quality hard to come by these days, it does not come as a surprise that both clubs are set to battle for a couple of players at the end of the season. Pep Guardiola, who is looking for reinforcements all around the field has been keeping tabs on AS Monaco star Fabinho for a while now. The 23-year old has been a transfer target for Manchester United for a couple of windows and Mourinho is now desperate more than ever for a midfielder in the off-season.
And with the French outfit ready to sell the player, both Manchester clubs will be facing off for his signature this summer. Reports around both countries claim that he could be heading to the Etihad but where does Fabinho fit in best? Which color of Manchester must he choose? Before we can answer the question, here is a peek into his profile: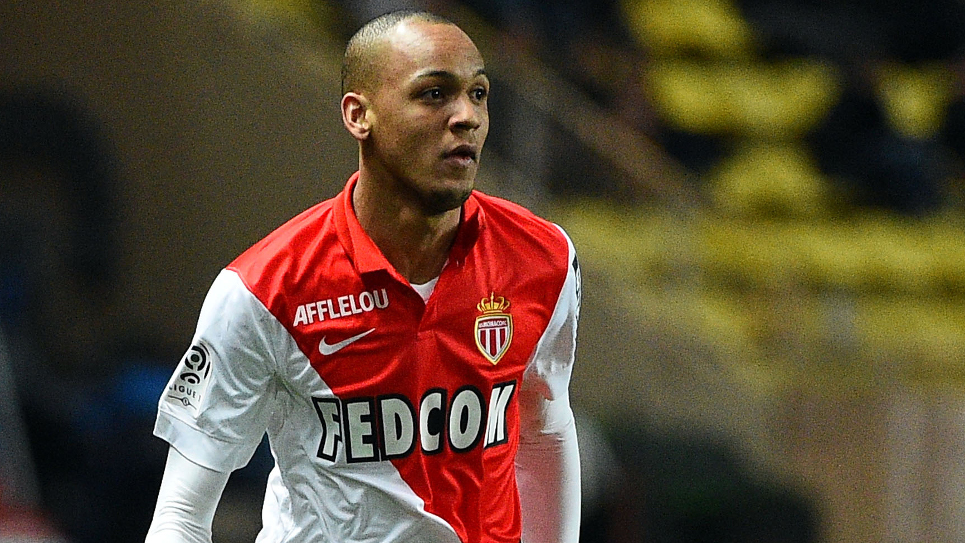 Born in Campinas, Brazil, 23-year old Fabinho started his career at Paulinia and climbed up the chain to earn a call up to Real Madrid. However, he has just one La Liga appearance at the Bernabeu and only came to the limelight during his time at Stade Louis in France. He is currently in his 4th year at the French club and has already made more than 100 top flight appearances, cementing his place in the side.
A robust central midfielder who can fill in at full-back if needed, Fabinho is a player who likes to stamp his authority in the midfield for his side. He has decent vision and passing abilities and though he is not a great dribbler, he knows his way around his man. He loves to sit back, just in front of the back-4 and his spectacular ability to read the game allows him to sniff attacks out at an early stage. He can pick his man from 40-yards out, and can also find a team mate from tight spots. Holding on to the ball in tight areas to relieve pressure for his side is what that makes him a valuable possession.
He hardly makes mistakes and is not caught in possession. He is a player who suits the English Premier League well. Pep Guardiola likes his players to be silky and fast with their touches and needs them to be able to play at both ends of the field. With due respect to the 23-year old, he is not a player who will make late runs into the box to give his team goals. He is a player who loves to dictate the game in the middle of the field and is a player who Manchester United are currently missing.
Ander Herrera and Michael Carrick have played decent roles this season alongside Paul Pogba but the English veteran is not expected to play regularly next season (if he stays) and Mourinho needs a player who can add balance to the squad. Fabinho will give Pogba and Herrera the freedom to roam the width of the field and is a player who will fit the Manchester United way.
Guardiola needs players with a certain skill set and though Fabinho can acquire them over a period of time, Manchester City need urgent replacements in their squad and will have to look elsewhere for a more established player who can walk into the first team.
Do you think Fabinho is right for Manchester City? Or should he choose Old Trafford?