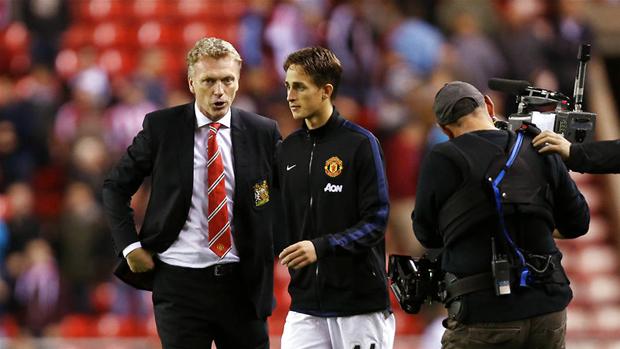 Under the light of United's performance, speculations run high on the Dutch manager's sacking or his resignation as a manager of the team. Van Gaal in the post match conference  stated that he will himself resign from the team and nobody needs to sack him from his position.
David Moyes the successor of Alex Ferguson's 26 year reign in the club, was sacked in his 10th month in the club. According to Moyes, United should stick with Van Gaal and give the Dutch manager some time to revolutionize and change the state of the squad and their performance. The former United manager said:
"I hope they stick with Louis van Gaal, he deserves more time. It's still a work in progress for him, he's made some signings and from my experience in Spain it will take time for players from abroad to settle in.So, I think they should stick with it. They don't want to become a club which continuously changes their manager."
Moyes believes that he himself was not given enough time in Manchester United before he got sacked. The club should stick with Van Gaal as sacking their second manager in just 18 months time will leave a dent in the club's credibility.
"My understanding was that I was going to a club which always looked after their managers, even when they were in trouble and it wasn't going well, you got your time to sort things out," said Moyes.
"I was under that illusion when I was there. I had a great group of players – they had recently won the Premier League under Sir Alex.
"But it was going to take time for that to change, evolve and of course there was going to have to be a changeover of players in time. It couldn't be done in 10 months."