Everton opinion: Should the Toffees consider a move for Santiago Sosa?
English news outlet Liverpool Echo has reported that Everton are very keen on a move for Santiago Sosa with the Toffees looking for reinforcements. The young Argentine star has done relatively well for himself even earning himself a call up to the Argentina U-20 squad.
But for Everton, this is a move they have to make to move forward. Everton appointed Marco Silva to help change them from an upper mid-table side to a team who can genuinely compete for European football.
If not the top-four places, then at least the Europa League places and a chance to move higher and earn more money.
Silva tried and did bring his brand of entertaining attacking football to Goodison Park, but he struggled. Their lack of midfield generals saw them struggling to dominate games, with Silva often switching between James McCarthy and Morgan Schneiderlin.
Both players are good in their own ways, but neither are great options for a team chasing after European football.
Instead, they are players who could help an above mid-table club, punch above their weight class occasionally. Everton needs someone who can help them do that on a very consistent basis and as Santiago Sosa has proven, he can do just that.
For £13.25m, Sosa is arguably a bargain 20-year-old and someone who will only improve with time. A defensive midfielder by trade, the 20-year-old has been blessed with incredible defensive vision.
Not only can he see a move before it happens, but he has the strength and agility to cut them out and then run the counter-attack. His offensive vision and consistent passing make him arguably one of River Plates' best passers.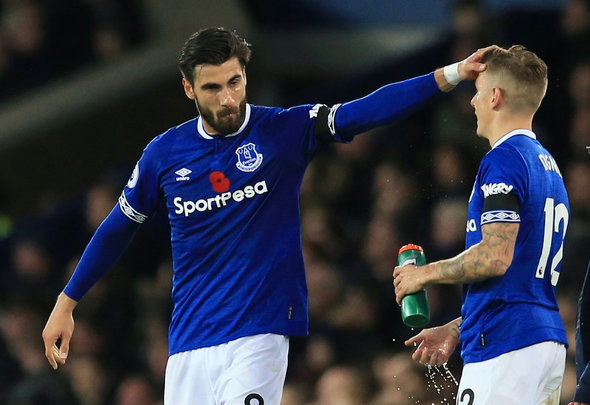 While Sosa does lack speed and the acceleration to make up ground when his side is put on the counter, he's adept when defending deep. It's where his long-range passing and consistent ability to find a team-mate comes into play, with the 20-year-old doing exceptionally well.
Under someone like Marco Silva, Sosa cannot only become his main man but the young Argentine should improve even further. Furthermore, his height and strong frame make him perfect for the Premier League, but it's his aggression that will help ease the transition.
Read More Everton news, click here: Everton latest news
Conclusion
Everton need someone like Santiago Sosa in their squad, especially with James McCarthy's issues over the last few years. The Argentine has been brilliant for River Plate and would be able to do the same for this Everton side.