Why Everton chiefs must convince Ademola Lookman to stay at the club beyond summer
According to reports from Sky Sports, Everton starlet Ademola Lookman has triggered interest from some of Europe's top clubs, with AC Milan said to be extremely keen on the 21-year-old's signature.
Originally a left-winger, he is extremely comfortable anywhere across the forward line and is often brought on to replace the ageing Theo Walcott on Everton's right flank where he has performed well this season whenever called upon.
He is an England U21 international who has played 9 games for his country and even scored once in the process. Other than U21, he has represented the Three Lions in both the U20 and U19 levels.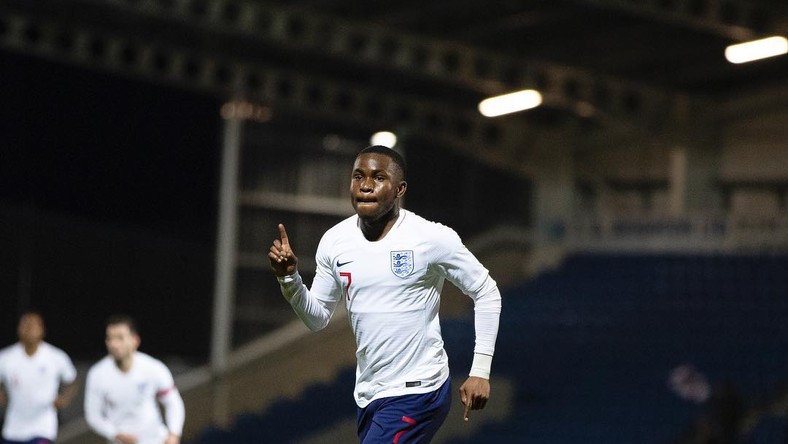 Having begun his footballing career as an 11-year-old with Waterloo FC in 2008, he was scouted as a talent and signed by one of England's best youth academies – Charlton Athletic. He joined the academy ranks before eventually moving up to the first-team back in 2015.
Since then, he played 49 games in two seasons for his boyhood club and scored 12 times. This attracted the attention from some of England's top clubs including Everton, who convinced the youngster to sign in January 2017.
A year later, he was sent out on loan to Leipzig to gain some much-needed playing time and experience. Despite the inactivity, he scored 5 times in 11 games for the Bundesliga outfit and really made a name for himself.
This is why Marco Silva has promoted him to the first-team picture, with him generally having to do with a place on the bench with an opportunity to come on in the latter stages of the game.
As suggested by the report, his exploits with Everton and Leipzig have caught the eye of some of the best teams including Milan, who are apparently keen on the young Englishman's signature.
With the recent success of Jadon Sancho at Borussia Dortmund, Milan might be looking to take a similar risk. In Sancho's case, he has been a revelation for Dortmund and Lookman could look to follow in his footsteps.
He is a pacy winger who has the ability to dribble past any defenders but with that, it does not mean that he is a solo player as he is excellent at building up the play as well. An excellent crosser of the ball, his movement in and around the box is excellent too.
Even though he is usually brought on as a sub, there is still a massive future for him at Everton because of Theo Walcott's inconsistency, and there's no place like the Premier League to develop into a world-class player.
Read More: Everton have committed a blunder by promising 20-year-old leave in January and it will impact their future
With the able guidance of Marco Silva and with players like Gylfi Sigurdsson and Richarlison available to look up to, Lookman shouldn't even be considering making the switch to the Serie A.