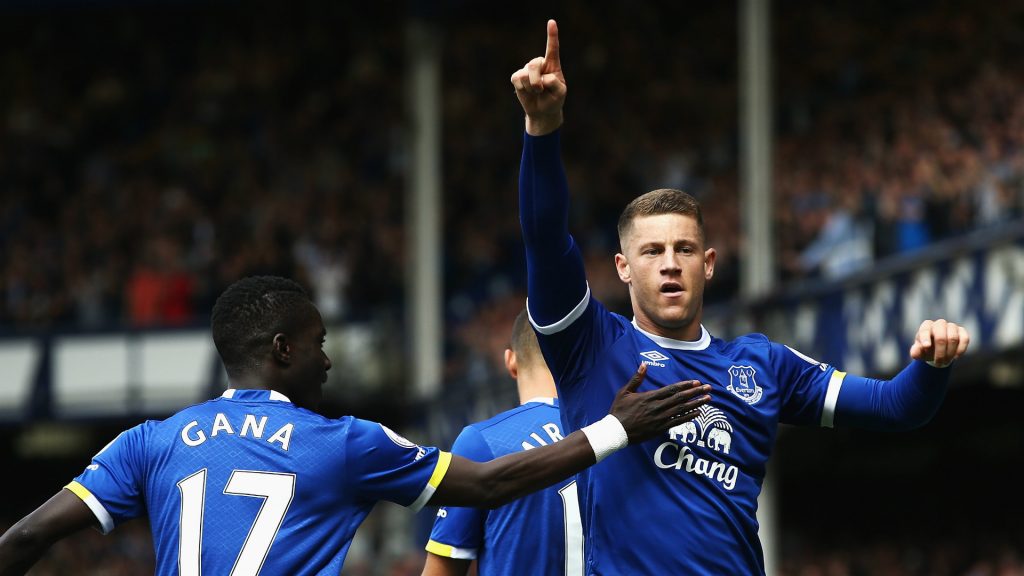 Three Destinations For Ross Barkley To Choose When He Departs Everton
Over the summer, Ross Barkley was aggressively linked with a move to join Premier League defending champions Chelsea. He actually came close to sealing a move but it fell through at the eleventh hour owing to some hesitation on the player's part. Ever since then, Barkley has found life tough at Everton. He has been a mainstay for the club over the years but of late, his influence has been waning and it has affected the Toffees' overall display on the field as well.
The £22.5m rated Barkley is potentially one of the best-attacking midfielders in the Premier League right now and was a force to be reckoned with for the whole of last season. In fact, he scored 5 goals and provided 8 assists in 32 starts for the club. This season, however, he has not been at his best and his contract is also set to expire. Everton are yet to sign a new manager but the player could be looking at a January exit to make a fresh start.
If that happens, Barkley is unlikely to face troubles in finding a new club. Here's a look at 3 potential destinations for the Englishman.
West Ham United
West Ham have struggled greatly ever since Dimitri Payet left the club. He was perhaps one of the best players of the club for major parts of earlier seasons and although Manuel Lanzini is coping quite well at the moment, the Hammers could look to sign Barkley instead, who is potentially world-class.
He has a solid reputation for being one of the best-attacking midfielders in the league, and given his age, there is a lot of scope for him to develop further. Moreover, signing Barkley will also work in David Moyes' favour, who has an uphill task to bring West Ham out of danger.
Newcastle United
Newcastle United have been in brilliant form this season under Rafa Benitez's expertise. They did show spells of dominance which could have propelled them towards greater accolades but the club have been struggling of late due to their blunt attack, making the Everton man a worthy candidate to consider.
The Magpies already look set to achieve a top-10 finish in the Premier League this season but signing the effective attacking midfielder can truly elevate their game and help them go to the next level.
Chelsea
Considering how strongly he was linked to the Blues, Barkley might consider a move in January. Chelsea may not have made the best of starts in the league this time but their recent win against Manchester United was encouraging, to say the least.
Moreover, Conte has struggled at pushing his midfielders to attack more and that does make Barkley an option worth re-considering. His potential is immense and there is no limiting as to what he can do at a club like Chelsea.