With the start of the Championship just a few days away, excitement is starting to boil over for all football fans, players and staff. After last season's unbelievable twists, turns and drama fuelled events I sometimes wonder if it can keep getting better on the entertainment value season after season. However I then think that this is the Championship and I am sure it will keep getting better and better with incredible dramatic matches and events.
I am going to give you my thoughts on each team's chances in the league next season but as I am no psychic I will most likely be miles off with the unpredictability of the division.
Even if I was psychic I'm sure nobody could predict this league!
First up is Barnsley and after literally scrapping their way to safety on the final day last season by one point I can't see a much different time this campaign round. As for transfers so far they have brought in players from lower teams such as Jean-Yves Mvoto from Oldham. As for their manager David Flitcroft I feel he has the passion for the club and he says the right things but I believe it will be too much of an uphill struggle to keep them in the league. Prediction – 22nd
With Birmingham City this season I can't see them springing any surprises or doing anything special. I think that they will certainly be safe and just be stuck in the cluster of teams in the middle of the division. With Lee Clark I just don't feel he has the same love and passion for the Blues as he did for Huddersfield and he has a very tough job to do there and please the St. Andrews faithful. As for ins and outs nothing jumps out at me so to speak but having sold two of their best players in Curtis Davies and Nathan Redmond to Premier League opposition won't please the fans too much. The only in comings that I rate are the ones of Kyle Bartley and tricky winger Shane Ferguson. These two are more or less like for like to whom left the club and I feel Ferguson is a very skilful winger with great technical ability and could have a part to play at his parent club Newcastle United in the future. Prediction – 14th
If Blackburn Rovers are to spring any surprises this season then they will have to tighten up at the back and turn more draws into wins and the only way I can see them doing that is with their strike force of Jordan Rhodes and DJ Campbell which on paper looks a terrific goals filled partnership. They have only lost one key player in my opninion and that's the one of Martin Olsson who has also made the step up to the Premier League. However having said this they have brought in quite a few new faces in Matt Kilgallon, Alex Marrow and Chris Taylor. Prediction –17th
Things haven't been looking so bright for the tangerine army of Blackpool lately. Since father of young starlet Tom Ince, Paul came in things started looking rocky for the seaside club. Tom wasn't playing as free flowing as he was when he was tearing up the league at the start of the campaign and results were just not happening. However this will now be Paul's first full season in charge and also son Tom has now chosen to stay maybe they could turn things around for the better. They have recently recruited two new decent strikers in Steven Davies and Michael Chopra. Everyone knows what Chopra can do after seeing him find the net so many times over his illustrious career and Davies is also a big striker that could work well with Michael as the little and large combination. Prediction – 12th
After Brighton & Hove Albion suffered play-off heartache to eventual winners Crystal Palace and with the whole incident involving Gus Poyet, things seem slightly unsettled down at the AMEX. Having not heard much about new boss Oscar Garcia it is hard to know how they will do until we have seen him in action and also he hasn't really brought in any new recruits yet apart from the permanent deal of Matthew Upson. I think if they can hold on to the good talent already at the club then they should be battling at the top end of the table throughout. Prediction – 6th
This campaign I think Bolton Wanderers are set for a good season and could possibly reach the play-off places. They were struggling for the best part of last season until Dougie Freedman came in and steadied the ship and took the Lancashire side on a superb run and flew up the table which saw them in the end just miss out on the play-offs by goal difference. Having just heard the horrific news that midfielder Stuart Holden has been ruled out for the whole season due to injury once more. I'm sure he will be sorely missed and will be back playing fully fit soon. However on the other hand I think the signing of Jermaine Beckford will be a terrific one. As he showed at Leeds United and at Everton he is a natural born goal scorer and when he gets in a rhythm he can't stop. His goals could potentially be the key to get this Bolton side back in the big time. Prediction – 5th
New comers Bournemouth and all the promoted teams are set for a long, old, tough gruelling season battling for survival. Although I see Eddie Howe's side to have the best chance of staying up out of the three new teams because Howe is a very good young manager and he injects the right sort of attitude and playing style into his players. With his current crop's chemistry he obviously wants a few bigger names to strengthen and has already brought in the experience of Ian Harte. They have also been linked with the likes of Simeon Jackson which I thought would be a good signing. Prediction – 20th
I can only see another mid table mediocrity season for Burnley. The claret and blue faithful must be completely reliant on talisman Charlie Austin to stay if they are in with any chance of building more and more wins. He was there saviour last season and after strangely failing a medical at Premier League side Hull City so many more clubs are looking at him. Burnley will do well to hold onto him. Prediction – 16th
Charlton Athletic finished 9th in their first season back in the Championship which is an outstanding achievement for Chris Powell's men considering the teams below them and the squad he worked with. I can't see them reaching the heights of the play-offs however I still think they will go under the limelight all season and be fairly comfortable. Prediction – 13th
Derby County are probably another one of those who perhaps went under the radar and overachieved last season finishing in 10th place but they are clearly getting something right. I think they will definitely be safe again this season as with the likes of promising youngsters Will Hughes and Johnny Russell catching my eye. This could be the season where Will Hughes will play more or less every game and solidify his place and importance in the team and the Rams will do extremely well to hold onto this creative midfielder in a few years' time. Prediction – 10th    
Doncaster Rovers are going to find it difficult to pick up enough points to stay up in my opinion however they do have a good manager in Paul Dickov but if they are to surprise us all they will have to invest more than they have already and get some bigger talents to keep them alive. Although never forget that this is the Championship and anything can happen, they could win it. Prediction – 23rd
I think Huddersfield Town are not going to have a comfortable season, they know they will have to work extremely hard and fight for their place in this incredibly competitive league. Having said that I feel they have brought in quite a few decent players so far in Jon Stead, Jonathan Hogg, Martin Paterson, James Vaughan and Adam Hamill. I don't think Robins has the passion that Lee Clark has although if he gets that chemistry bonding well like they did in League 1 with a few more goals then they should be okay. Prediction – 18th
In my opinion, if Ipswich Town didn't have Mick McCarthy in charge then they would have been more destined for the drop. However with Mick in charge I just feel he will get the best out of his players and will bring in new signings made to stabilise the club and there place in this division. Prediction – 15th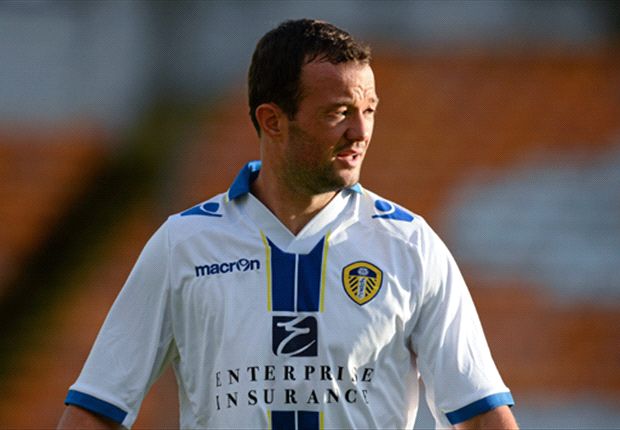 Leeds United look much more stable in the hands of Brian McDermott and now with the black cloud which is Ken Bates having nothing to do with the club this could be a new era with much brighter skies looming in the future for the one time Champions League side? I can see a much promising season for the Yorkshire side however it will take them a couple more seasons to develop a reach the play-offs in my opinion. Brian has brought in three new faces to Elland Road with Matt Smith, Luke Murphy and Noel Hunt joining the whites. I think these are all good signings as Hunt is a proven goal scorer at any level and will not stop running for the entirety which is what the fans love, especially at Leeds. Also Matt Smith a massive centre forward who proved at Oldham he can boss around Premier League defences and he looks a huge threat in the air. Finally Luke Murphy who arrived from Crewe Alexandra is a bright young midfielder looking to kick his career onto the next step. Prediction – 9th
Every single season before it kicks-off Leicester City are up there with the bookies favourites to win the league outright as you look at their squad on paper and it is inevitably strong. However they always seem to fall short and run out of steam like last season losing in the play-offs in one of the most dramatic events ever seen against Watford. I really don't think they don't have many areas to strengthen, that's how strong their squad looks so it all depends on the performances on the pitch. Prediction – 4th
After the wheels completely fell off Middlesbrough's season Tony Mowbray will be looking to steady the ship and get the north east side back firing which they are very capable of turning it on like that. Mowbray doesn't seem so confident about many new faces arriving which isn't promising for them but I think they will be fine. Prediction – 11th
I fear very much for Millwall this season as the rock that was Kenny Jackett has now moved onto Wolves and I just think that they will just lose it for a few years as I am not sure about the inexperience of Steve Lomas managerial capabilities. I have predicted that they will survive by one place therefore will be a tight one. Only time will tell this however. Prediction – 21st
Nottingham Forest are most certainly going to be there or there abouts as they seem to be getting stronger and stronger with time. The signing of Jamie Mackie from QPR is an exceptional one as he has unbelievable work rate to go with his goals and creativity which the fans will take to straight away. I'm sure QPR will be distraught that he has moved on. I think they are in for a really good season and Billy Davies might finally do it. Prediction – 3rd
As much off a disastrous season as QPR had last season it is difficult to see Harry Redknapp failing to do what he does best and get the best out of his players. He has already stamped his own authority on the hoops by signing Karl Henry, Danny Simpson and veteran stalwart Richard Dunne. Although Harry took a huge blow when a fee was agreed for striker Gary Hooper then a few days later he had signed for Premier League outfit Norwich. However I believe a really good season is in order and as hard as it is I see promotion. Prediction – 2nd
Similarly enough I also think that Reading will put there awful season behind them and bounce right back up. I think this mainly because it is Nigel Adkins' first full season in charge and he has proved many a time what he can do. As for transfers I am still in complete shock that Championship side have signed former Real Madrid and Everton star Royston Drenthe. That is a terrific signing as he is sure to get a bag full of goals along with assists and flair. You might raise your eye brows that I have predicted this Royal side to finish top of the pile but who knows who will win it. It is just too tight to call in my opinion. Prediction – 1st
After finishing in 18th place last season, Sheffield Wednesday will have an identical season in my opinion. They can't attract the sufficient players in order to propel themselves up the table and I think they will just be close to the drop for the vast majority of the season but still be safe come the season close which I guess is the most important thing at the moment. Prediction – 19th
Last season Watford faltered in a tentative play-off final to Crystal Palace which must be awful for Gianfranco Zola and everyone involved with the club. He will be looking to bounce back stronger especially with the permanent signings of a few Udinese players and Lewis Mcgugan. However I think they will have a good season still but just fall short of the play-off places. Prediction – 8th
With Wigan Athletic it is a tricky one as they have never been relegated so we don't know what they are like in the Championship. They could go one or two ways, they could struggle and keep plummeting the wrong way or they could bounce back the other way. With Roberto Martinez moving onto Everton, that left Owen Coyle to get the job who is known for getting his teams up and motivating his players but can he do it with this Wigan side? Well I am very impressed with the signings that have been made so far including James Perch, Chris Mccann, Marc-Antoine Fortune, Scott Carson and Grant Holt. I feel Grant Holt especially is a terrific signing as he has recently shown that he can still score plenty of goals and be a nuisance in the Premier League. Prediction – 6th
As Yeovil Town have a brilliant manager in Gary Johnson I just can't see anything other than relegation back down to League 1 for me. The squad's strength and depth will just not be enough to keep them up in my opinion but who knows. Prediction – 24th
What we do know is that it is certain to throw us off course month after month but will provide us with none stop entertainment and drama.
What we love best about the beautiful game.
1st Reading
2nd QPR
—————————————
3rd Forest
4th Leicester
5th Bolton
6th Wigan
——————————————–
7th Brighton
8th Watford
9th Leeds
10th Derby
11th Boro
12th Blackpool
13th Charlton
14th Birmingham
15th Ipswich
16th Burnley
17th Blackburn
18th Huddersfield
19th Sheff Wed
20th Bournemouth
21st Millwall                
—————————————————————————-
22nd Barnsley
23rd Doncaster
24th Yeovil