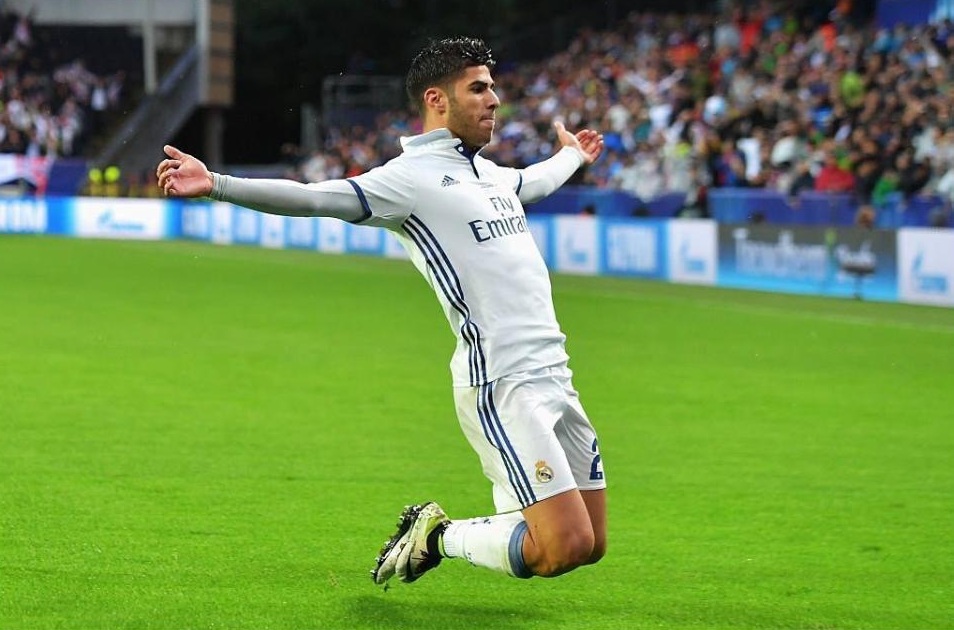 Real Madrid's Marco Asensio vs Chelsea's Eden Hazard – Do The Blues Really Need The Spaniard?
Every transfer window brings with it a new set of rumours and with the January window ahead, it is being suggested that Real Madrid star Marco Asensio could be on his way to join Chelsea. The whole situation could lead to an interesting swap deal considering Los Blancos are also keen on procuring Eden Hazard's services. Both players are pretty much the same when it comes to their playing style and can also be deployed in similar positions – making them a direct threat to each other.
However, if Hazard does not leave Chelsea and they end up signing Asensio, who has a staggering £442m release clause, Antonio Conte will have to deploy either one of the two players on the left wing. Of course, there is the possibility that he could make one of them play on the left wing with the other occupying the right wing but that is a big question mark for now. Both players are capable of doing a lot for their respective teams but will Asensio be an upgrade on Hazard? Let's take a look at their stats.
Eden Hazard vs Marco Asensio
Hazard has appeared 14 times for Chelsea this season and has managed to score 6 goals in the process, having spent 894 minutes on the field. He also provided 3 assists and picked up a yellow card in a Premier League encounter. Averaging 1.9 shots per game, Hazard's pass success-rate stands at 82.8%. He is a bit weak in the air and has won a meagre 0.4 air duels per game. The player has picked up the Man of The Match award 5 times for Chelsea so far in this campaign.
Meanwhile, Asensio has appeared 16 times for Real Madrid, having spent 910 minutes in action. He has scored 4 goals and has provided 2 assists while averaging 2 shots per game. He did pick up a yellow card like Hazard and boasts of a pass success-rate of 89.5%. His aerial strength is very poor with him having won 0 of his duels off the ground. However, the player has won the Man of The Match award twice in the La Liga so far.
Verdict
Asensio's numbers are more or less on par with Hazard's even though the 26-year-old has a lot more experience than the 21-year-old – and that does say a lot. For a youngster to play such a key role at a club like Real Madrid is a huge deal and he can do so much better if he plays more regularly. That continues to be an issue – Asensio wants regular first-team football and he can get that only if Chelsea either sell Hazard or deploy a formation where the duo can play together.