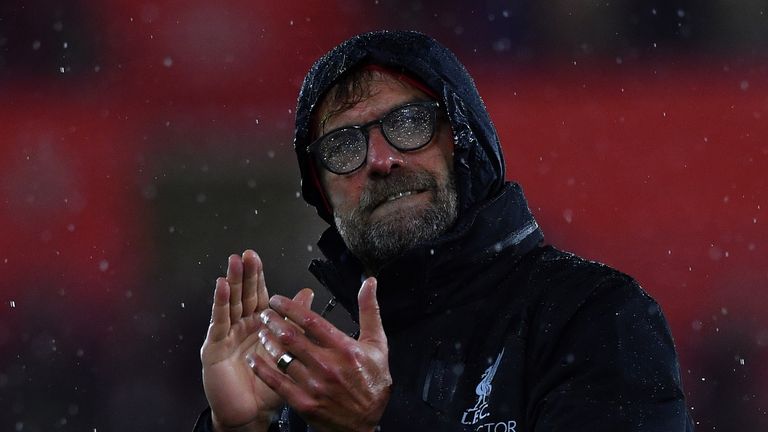 Prior to the Reds visit to the Saint Mary's, doubts were raised over the visitors' ability to maintain their impressive start to the 2016-17 Premier League season against the hosts.
They weren't able to, as Southampton proved a worthy and equal match for Jurgen Klopp's charges despite enjoying the lesser percentage of everything.
Claude Puel's charges are now the 3rd opponents to have kept Liverpool's attack at bay this season, and the result is sure to disappoint Klopp following his team's failure to further cement their status as table toppers.
Here are few talking points from the goalless draw clash.
International Break does a lot of harm to players' fitness
Apart from being known for their injuries, the international breaks also have their fatigue curses players don't often get to escape.
Having lost Lallana to a nasty knock he picked up while on duty with the English national team, Klopp would have hoped his returning attacking trio is able to play at a maximum level.
But it wasn't the case as they appeared fatigued and couldn't play their best football. Mane flew to Africa while Coutinho and Firmino travelled to South America for Senegal and Brazil's World Cup qualifiers respectively.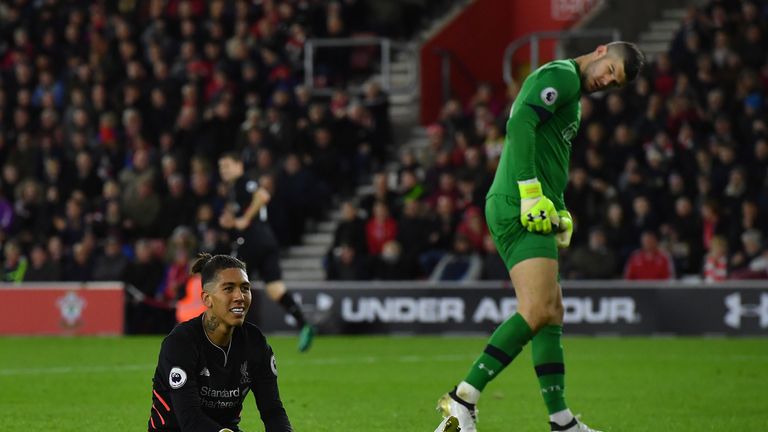 The Senegalese, known for his tireless runs couldn't make anything out of the few ones he attempted, with his hesitation in shooting at goal and having Van Dijk eventually block his attempt – a highlight of what was a fatigued-display .
The Brazilian duo too were very far from their usual best and it prevented them from being able to replicate the killer instinct they have in front of goal at the Saint Mary's.
The jet-lag sure told on Klopp's players as it hampered them from performing to the expected level, and if there is something we got to relearn, it's that the international break tampers with the fitness of players.
Clearly, Liverpool were at the receiving end against the Saints.
Liverpool needs a plan B
While the above point might have been an excuse for the squad for finding it hard to recreate their blistering form, it isn't still befitting of a team aiming the top prize to run out of quality options.
Liverpool clearly don't have a backup plan, and it was evident today. Not only was the team lacking quality options off the bench that are able to inspire the team to a win, there wasn't any switch of tactics or positions all day from Klopp or his men.
On days like these, their lack of a plan B – that is often able to help grind out desired results would harm their chances, and these are the few things that have a say on title wins and top-4 finishes.
Southampton's defence remains one of the best
The Saints backline definitely deserves credit as successfully thwarting Liverpool's attack is no mean feat.
Both Cedric and Bertrand didn't only square up against Coutinho, Mane, Milner and Clyne well, they also offered some attacking power.
Fonte and Van Dijk had impeccable performances and were on ground to nullify the visitors' frontline, with the interception and block the duo made on Coutinho and Mane respectively being key moments that could have won Liverpool the game. Forster was also on hand to make logic-defying saves that denied the Reds.
It was a great game overall, but goals would have made it greater.