Liverpool should do everything to offload Simon Mignolet
Liverpool have considerably strengthened their squad this summer, with Jurgen Klopp bringing in a number of high-profile signings to bolster his team. The Reds look determined to make amends to their downfalls from last season. Liverpool narrowly missed out on a Champions League title, only for Real Madrid to claim it for a third consecutive time.
Klopp has taken the team to three finals in the last three years but is yet to win a trophy for the club. The German will be aiming to make a strong start this time out but the manager is going to have to trim his squad after bringing in new faces.
Liverpool signed Roma goalkeeper Alisson Becker for a world record fee of around £66.8million. Klopp is subsequently looking to offload out of favour goalkeeper Simon Mignolet.
The Belgian was ousted from his role by Loris Karius mid-way through last season. But Karius' horrendous Champions League final ensured he was replaced by Alisson.
Mignolet has been linked with a shock move to Barcelona over the last few days. The Catalans are reportedly interested in luring the former Sunderland man to the Camp Nou to offer cover for Marc Andre Ter Stegen.
The 30-year-old is also attracting heavy interest from Turkish outfit Besiktas. They have reportedly tabled a £12million bid but Barcelona seem determined to beat off competition.
In his time at the club, Mignolet showed glimpses of his quality but his performances were far too inconsistent. He could go from making a string of important saves and stopping a penalty to fumbling a catch, in a matter of minutes. The Belgian was subject to heavy criticism from a number of fans and pundits in England.
The Belgian made the move to Liverpool in 2013, after impressing with the Black Cats for three years. He is currently one of the longest-serving players at Anfield but there have been no signs of growth or improvement over the last few years. The 30-year-old has made a total of 155 Premier League appearances for the Reds since his arrival.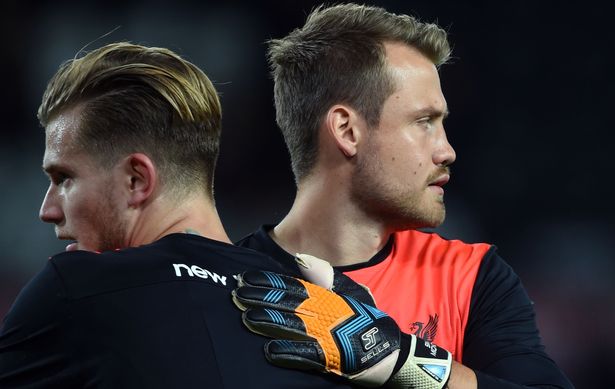 In his time with the club, Mignolet was often the centre of criticism due to his direct errors leading to goals. Though he is an excellent penalty stopper, the goalkeeper is far too sloppy and fragile with the ball.
A back pass to Mignolet in a tight situation would see Liverpool fans biting their nails until the ball is kicked away.
Read more: Edwards on a roll – Liverpool's sporting director would deserve a statue if he completes this £27m sale
The Reds should certainly offload him, given that there's no real chance for him to make it back into the squad with Alisson around.
Karius will most certainly play second fiddle to the Brazilian, which means Mignolet will fall further down the pecking order. Liverpool could recoup the some of the money they spent and offload a player who has proven to be a bane than a boon.