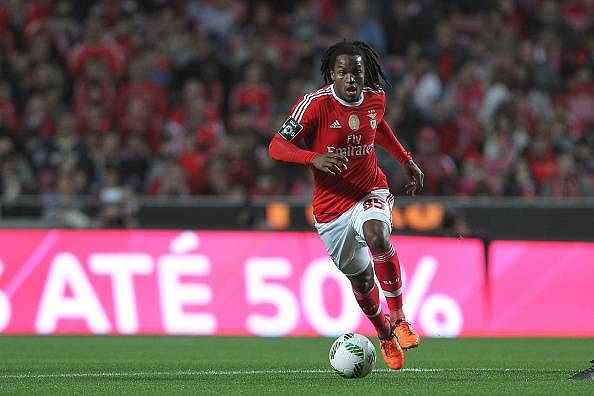 Benfica's Renato Sanches has attracted a lot of attention from many different clubs till date and keeping his form into consideration, we wonder how Benfica still have him in their squad.
Manchester United have been looking to sign the player into their squad and have offered a €40m (£31m) contract plus €20m (£15.5m) add-ons for the player in January, according to O Jogo.
Sanches who has grown up at Benfica may move from the club if it is extremely necessary for him to do so and on asking about the speculations linked with his move away from Benfica, the player talked about his focus currently being only on Benfica and it will always remain the same as he holds a special bonding with the place.
Benfica has quoted €80m (£62m) for the release clause of the player, however they may be willing to lower the price a bit more. Manchester United, Barcelona, Real Madrid and Bayern Munich too are looking to sign the player as well.