Crystal Palace Or West Ham United – Where Should Khouma Babacar Go?
West Ham United and Crystal Palace are both reportedly interested in a move for Fiorentina forward Khouma Babacar. If latest reports are to be believed though, Palace are understood to be the frontrunners in landing the 24-year-old. That said, no deal is done until an official announcement is made and as of now, it could be anybody's signing. But which of these two clubs actually need him this January?
When one considers the situation at West Ham, David Moyes already has the likes of Diafra Sakho, Javier Hernandez, Andy Carroll and Andre Ayew fighting for regular starting spots. They have been inconsistent for a good majority of the season but they all boast of tremendous potential, and it seems unnecessary to add yet another striker who is in a similar situation. Also, Marko Arnautovic and Manuel Lanzini have been quite effective at the top of the pitch lately and they must start together more often.
While a player like Babacar could add squad depth, he cannot bring in extra value if he did join West Ham. In fact, Moyes must prioritise uniting the attack to produce results instead of bringing in more recruits. The club will benefit if he spent that money strengthening other areas. Hence, perhaps Babacar moving to Crystal Palace seems like the ideal move for all parties involved at present.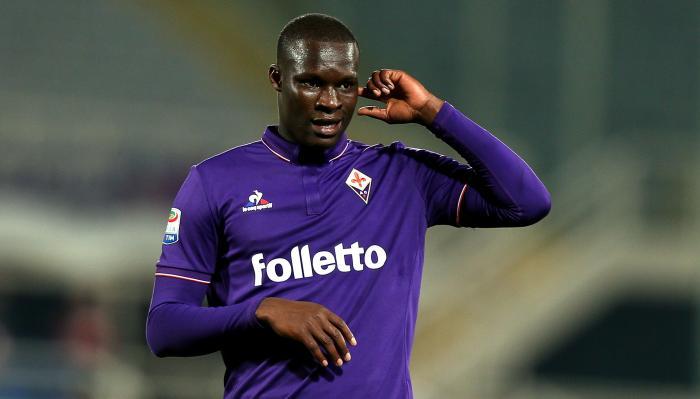 Straight off the bat, there is no doubt that signing a player like Babacar will prove to be a risky endeavour for Palace. He has not made a single start in the Serie A this season and he hardly seems like the kind of player who can add power to Palace's attack.
However, one must also note the fact that he managed to score 4 goals despite spending merely 375 minutes on the field in the Italian league. That is more than enough to show that the player has an innate ability to find the back of the net and Roy Hodgson could harness that skill of his to improve Palace's situation up front.
Considering the fact that Palace have undergone a serious transformation ever since Hodgson took charge, they can afford to take a risk by signing Babacar. Also, if the move did happen, the player would have greater chances of first-team opportunities at Selhurst Park. Hence, it totally makes sense for the Eagles to make a move for the Fiorentina star but it remains to be seen if the deal actually goes through this January.