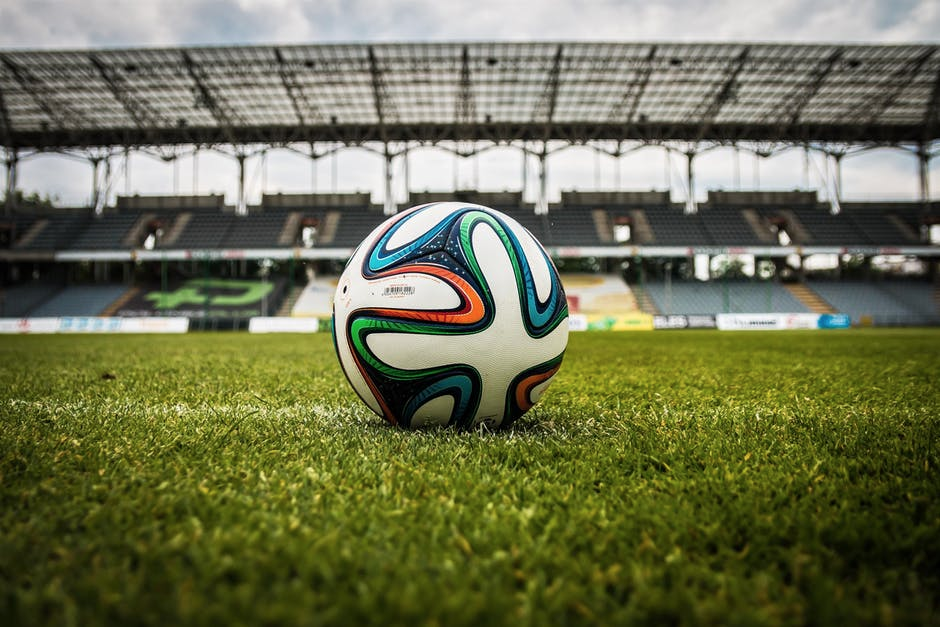 With Peru's 2-0 win over New Zealand in the second leg of their playoff earlier this week, the 32-team field is now set in stone for next summer's FIFA World Cup. While most of the world's elite sides will be represented in Russia, the list of teams that failed to qualify is almost as impressive.
While we will get the chance to see the likes of Brazil, Germany, France and Argentina battling for the most prestigious trophy in world soccer, the tournament will be missing renowned sides like Italy, Chile, Ghana, the Netherlands and the United States. Big names like Alexis Sanchez, Christian Pulisic, Gianluigi Buffon and Virgil van Dijk will have no choice but to watch the festivities from afar. If you're a betting man, finding the top sites to bet at is easy. That said, one would imagine the odds on all of these high-quality sides missing out on the World Cup at the same time had to have been incredibly slim.
While some of the world's most iconic soccer nations won't be represented in the World Cup, there is still a chance we could see them in action next summer. Earlier this week, Fox reported that the United States Soccer Federation is looking into the idea of possibly hosting a tournament next summer involving nations whose national teams failed to qualify for the World Cup. The USSF has subsequently confirmed the report.
How Would This Work?
First off, FIFA would have to give this tournament the green light before anything can be officially set. There is no telling whether FIFA would agree to have another tournament going on at the same time as their biggest event, which is set to run from June 14 to July 15, 2018.
If FIFA does grant permission, an awful lot of last-minute planning would have to take place. Fortunately, finding venues for the alternative tournament should be no problem. Just about every major international soccer tourney that have taken place in the U.S. has used football stadiums as host venues.
Considering the tournament would go down during the summer months, there should be few (if any) scheduling conflicts at most venues. Football is out of season during the summer months, and most of the stadiums will host little more than the occasional concert during the football offseason. Places like the Rose Bowl in Pasadena, MetLife Stadium in New Jersey and AT&T Stadium in Arlington should be available.
At first glance, hosting a tournament of World Cup also-rans makes plenty of sense from a marketing and money-making perspective. The United States is one of the fastest-growing soccer hotbeds in the world, and millions of Americans are bummed that they won't get to see their team represented on the biggest stage.
In an attempt to generate some excitement, and as a means of trying to make sure soccer interest in this country doesn't fall by the wayside, it makes plenty of sense that U.S. Soccer would try to put on a show of their own. While it won't garner nearly the amount of interest that a World Cup appearance would, you can be sure that interested fans will still attend the games and watch on television, especially if the USMNT is involved.
Would the event make enough money to make it worth everybody's while? That is the question. While games involving sides like the U.S. and Chile would drive attendance numbers up, it's hard to imagine filling a 70,000-seat stadium with fans wanting to take in a match between Cameroon and Honduras, for example. Whether the tournament would actually be profitable will be the USSF's chief concern as they weigh whether to try and move forward with this idea.
How Did We Get Here?
If you are reading this, you're likely familiar with the United States' disastrous World Cup qualification campaign. The side got off to an incredibly ragged start that included losses to Mexico and Costa Rica during the qualifying process, which led to the firing of former head coach Jurgen Klinsmann last November. He was replaced with former USMNT head coach Bruce Arena, who was simply tasked with getting the team back into the World Cup.
Obviously, that plan failed miserably. The U.S. was able to muster just 12 points in 10 games in the hexagonal format, which resulted in a fifth-place finish. In order to qualify for the World Cup playoffs, all the Americans had to do was earn a draw with Trinidad and Tobago, which happened to be the worst team in the group. The Americans were pathetically beaten 2-1 by T&T and, as a result, missed out on the World Cup for the first time since 1986.
While the Americans' plight was embarrassing, some of these other nations have similar stories. Italy, who has won the World Cup four times, failed to get past Sweden in their WC qualification playoff. As a result, the Italians will miss out on the tournament for the first time since 1958.
The Netherlands, who finished as runners-up in 2010 to Spain and third place back in 2014, did not even qualify for the qualifying playoff out of Europe.
Traditional African powers like Cameroon, Ghana and Ivory Coast also failed to qualify for the World Cup. Honduras and Ireland were each beaten in their WC playoff bouts. Chile, who have won back-to-back Copa America titles, also whiffed on qualification. Ditto for Gareth Bale's Wales side, who made a shock run to the quarterfinals of last summer's Euro tournament in France.
There is no shortage of solid teams with nothing to do next summer, which makes the idea of an NIT-style tournament somewhat intriguing. At the very least, it would give us something to watch during the summer months, when most major team sports are out of season.
Will It Happen?
While it's a novel idea that sounds like it makes plenty of sense on the surface, there are plenty of roadblocks standing in the way of this junior varsity version of the World Cup.
First, as mentioned previously, is profitability. Most real soccer fans in the United States are still going to be more interested in the World Cup, even without the USMNT being involved. This is a fun idea if the U.S. is able to advance deep into the tournament, but what if they get knocked out early? Would there be much intrigue in a hypothetical Ghana-Wales final at the Rose Bowl? Probably not.
It's also a possibility that some of these other countries may have no interest in coming to the United States to play against a bunch of other straggling teams. For a proud team like Italy, who fired its coach in shame after their failed qualification, coming to the U.S. to play in a tournament of losers might be, frankly, embarrassing. Even if the U.S. were involved, the tournament would lose a lot of luster if decorated sides like Italy and the Netherlands declined to even show up.
Even if those nations did agree to play, there's no guarantee that the big-name players would even bother to play. Who wants to watch the Netherlands if Memphis Depay and Kevin Strootman don't want to be featured? The tourney could easily devolve into these countries pitting their D-teams against one another, which would result in some pretty low-quality soccer.
If FIFA were to attach some real incentive, the world's best might well decide to join up. If, for example, the winner of this tournament were to be guaranteed a spot in the 2022 World Cup, teams would be jumping all over each other to participate. Unfortunately, since this idea appears to be so hastily thrown together, there's almost no way that happens, at least next summer. Perhaps that's an idea to ponder for the future.
As fun as it would be to see these teams going against one another at full strength, it feels like a real longshot. We are all for the also-ran World Cup going down, but don't hold your breath.