Stats comparison: Arsene Wenger vs Unai Emery – First full seasons with Arsenal
After an incredible 22 years, Arsene Wenger stepped down as the manager of Arsenal at the end of last season. The huge task of filling the Frenchman's boots was given to former Paris Saint-Germain and Sevilla boss Unai Emery.
The Spaniard, after a shaky start to life in North London, went on an impressive unbeaten run of 22 games in all competitions. The streak came to an end which was followed by a disappointing few games which saw the Gunners bow out of both domestic competitions.
However, Arsenal have picked themselves up for the business end of the competition and have a massive chance to finish third, above North London rivals Tottenham Hotspur.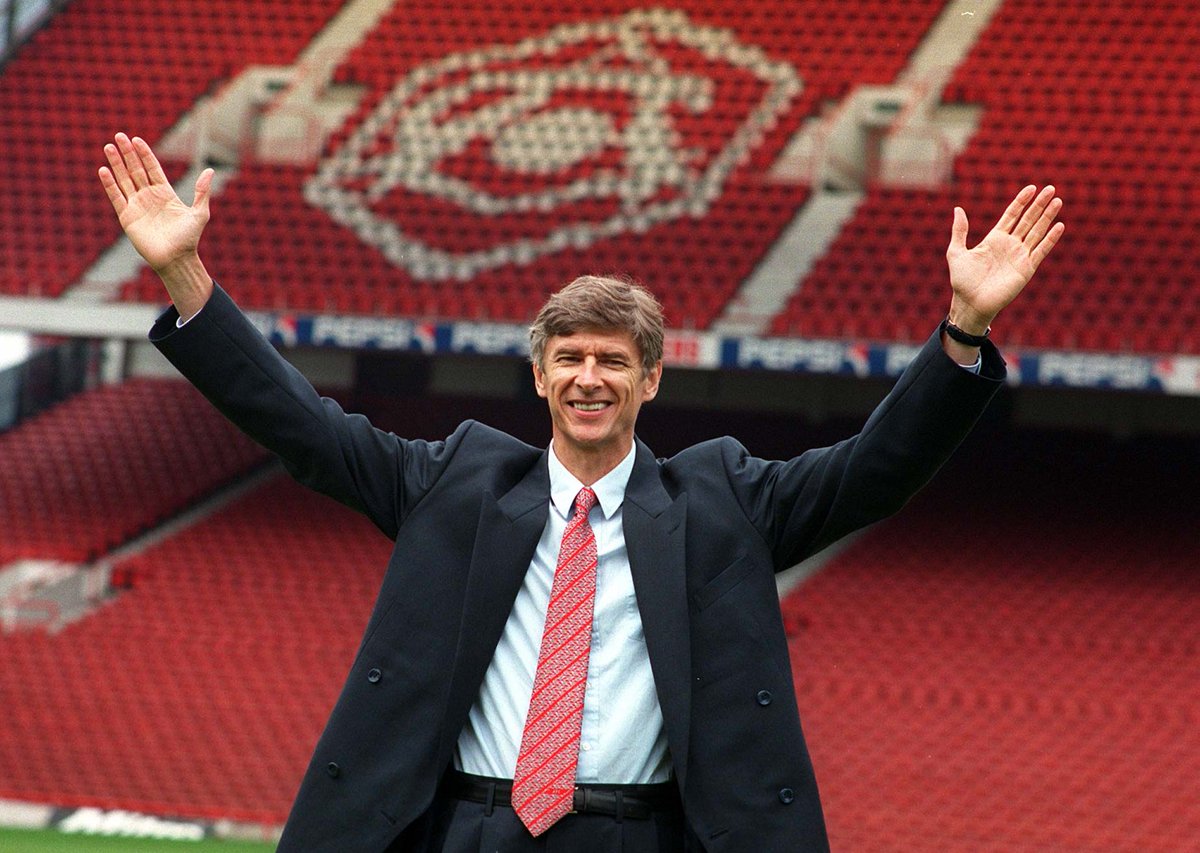 How has Unai Emery fared compared to his legendary predecessor in terms of numbers in each of their first full seasons? Here's a breakdown:
Points:  
In his first full season at Highbury, Arsene Wenger started off unbeaten in their first 12 games but the run included just 6 wins. However, the Gunners won 17 out of their next 26 games to finish the season with 78 points.
Having played 30 games so far this season, Unai Emery's side is on course to beat Wenger's points tally of 78 points. The Gunners, with 18 wins this campaign, have amassed 60 points so far and with 8 winnable games left, Emery is expected to surpass the Frenchman's tally.
Goals scored:
The Gunners under Wenger were a free-flowing side with the likes of Dennis Bergkamp, Ian Wright and Mark Overmars. The trio scored 55% of Arsenal's goals on their own as the Gunners finished the campaign with 68 goals.
Unai Emery, like Wenger, inherited a phenomenal strike force with Pierre-Emerick Aubameyang and Alexandre Lacazette who have scored a combined 29 goals in the Premier League so far this season. The Gunners, with 8 games still left to play, has scored 63 goals so far and should be able to comfortably overtake Wenger's tally of 68.
Goals conceded:
One of Arsene Wenger's biggest strengths, when he took over Arsenal, was the Gunners' backline. Club legends Nigel Winterburn, Tony Adams, Steve Bould, Martin Keown and Lee Dixon added real steel to Arsene Wenger's side and conceded just 33 goals all season.
Emery's biggest problem so far this campaign has been his defence. Injuries and individual errors have cost the Gunners many times this season and have forced them out of the title race. Arsenal have already conceded 39 goals so far this season, 6 more than Wenger's squad did in the whole campaign.
Read more Arsenal news, click here – Arsenal latest news
Honours:
Arsene Wenger in his first full season with Arsenal completed the double. The Gunners won the league after finishing just a point above rivals Manchester United and Wenger became the first ever foreign manager to lift the title.
The Gunners also lifted the FA Cup, thanks to a 2-0 win against Newcastle United in the final.
Unai Emery's side has already been knocked out of the two domestic cups and are realistically out of contention for the league title.
However, the Gunners are still in the Europa League and are one of the favourites to lift the title, thanks to Emery's history of successive triumphs in the competition.