Manchester City opinion: Gundogan vs Saul Niguez – stats comparison
ESPN has reported that Ilkay Gundogan has reservations about his future at the club and has thus halted any progress that Manchester City were making on a new deal.
The 28-year-old has been an important outlet for the club this season, playing in the middle of the park but is well aware that minutes depend on injuries elsewhere.
Both Kevin De Bruyne and Fernandinho have had injury littered seasons, which is why Gundogan has been afforded a lot of game time. If both the Belgian and the Brazilian are fully fit and firing, there is always the worry for the German that he might be relegated to the bench.
Manchester City being Manchester City, a club with immense finances and the ability to attract the best in the world, won't be held hostage.
They are more than willing to sell Ilkay Gundogan and bring in his replacement, which ESPN has reported as Saul Niguez. Currently contracted to Atletico Madrid, the 24-year-old has been impressive for the Los Rojiblancos since his debut.
Pep Guardiola was the manager of Bayern Munich when Niguez scored a sumptuous solo goal to cap a win for Atletico. The La Liga side will demand a fee of around €150million (AS) but is he worth the risk?
Ilkay Gundogan vs Saul Niguez (Attacking numbers)
Gundogan has been a silver lining for Manchester City this season, especially after injuries to both Kevin De Bruyne and Fernandinho. The German has averaged 1 shot per game, 1.2 key passes and 0.7 dribbles per game.
His shooting has been rather lacklustre, often missing the target, which has been a cause frustration for some fans. His passing has always been really good, which is not surprising given the fact that Manchester City like to dominate possession.
He's produced 1.2 key passes, averaging 55.3 passes per game, 1.3 long balls and a 90.5% pass accuracy. While those are impressive stats, they are a consequence of Manchester City's dominance. Saul, on the other hand, has struggled to make a similar impact for Atletico Madrid this season.
He has still managed to average just 1.7 shots per game, 0.3 key passes per game and 1.5 dribbles per game. His shooting, unlike Gundogan, has been very accurate, with him finding the target more often than not. This has seen him score 8 goals in all competitions, but he has assisted just one goal.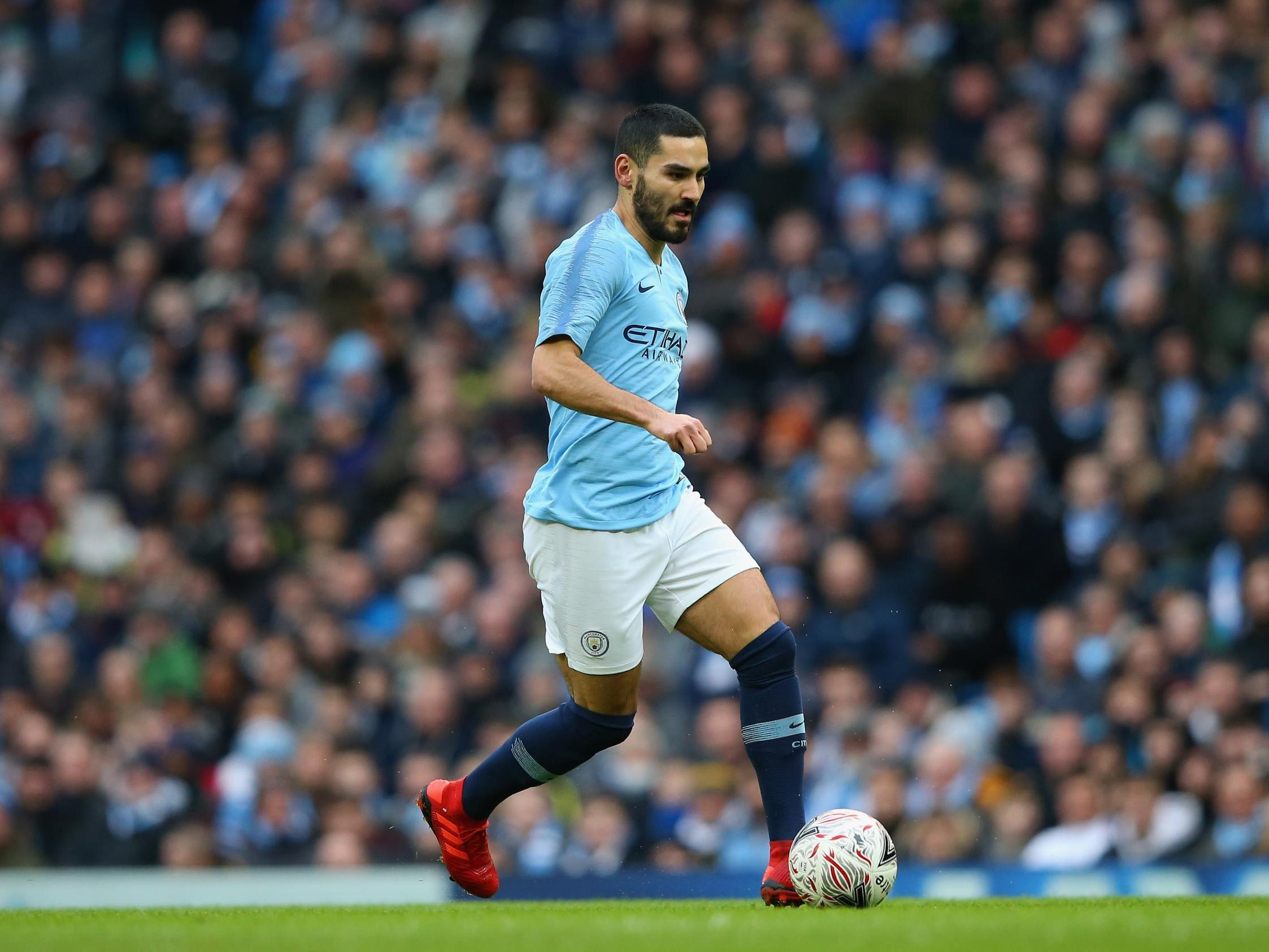 His passing accuracy has also dropped, with the Spaniard averaging just under 80% in all competitions for Atletico Madrid. Like how Gundogan's statistics are inflated by Manchester City's dominance in the Premier League, Saul's statistics have deflated due to Atletico Madrid's defensive structure.
Ilkay Gundogan vs Saul Niguez (Defensive numbers)
This is where Saul Niguez flourishes, as the defensive side of the game is the Spaniard's bread and butter.
This season, he's averaged 2.2 tackles, 1.2 interceptions and 1.9 clearances per game. Defensively sound, the 24-year-old has shown that he has the physicality to survive the Premier League, unlike Gundogan who has struggled with the defensive side of his game.
While the German has shown he can flourish offensively, it's his abilities elsewhere that have left Manchester City a little thin. This season, the 28-year-old has averaged 0.7 tackles, 0.7 interceptions and 0.6 clearances which shows why Manchester City have struggled at times.
Unlike say Fernandinho or even Kevin De Bruyne, the German doesn't cover too much ground. Saul clearly wins this battle between the two midfielders, and it shows just why he would be a great player for Manchester City.
Statistics source: Ilkay Gundogan (Whoscored), Saul Niguez (Whoscored)
Read more Manchester City news, click here: Manchester City latest news
Conclusion
Saul Niguez would be a brilliant addition for Manchester City and the statistics prove this. The Spaniard has a lot more to offer than Ilkay Gundogan and is easily worth whatever Manchester City will end up spending to get him to England.