Comparing De Bruyne and Maddison – PL's best midfielders
Midfielders are considered as the engine of the team. They are the ones who set the tone of the game and emulate the manager's game plan on the pitch.
They connect with the defence and the attack, and make passes that allow the forward line to move with confidence. Though midfielders do not score a lot, their defence-splitting passes create a lot of goalscoring opportunities.
Any team with a strong midfield can go on to win a game with ease. The Premier League this season has seen some midfielders with magical feet, who have turned the game single-handedly.
Every champion team has that one midfielder who consistently delivers for the team. A team's game plan is mostly built around a midfielder. Kevin De Bruyne and James Maddison are two players who have done the right thing for their respective teams.
De Bruyne has been the most influential player in Manchester City and was responsible for their last two Premier League-winning campaign. This season, he has continued to perform at the highest level.
On the other hand, James Maddison has been very effective under Brendan Rodgers for the Foxes. He is considered to be a threat while taking free-kicks. At 22, Maddison has strongly cemented his place in Leicester's midfield.
His performances earned him his first cap for England against Montenegro in the Euro qualifiers.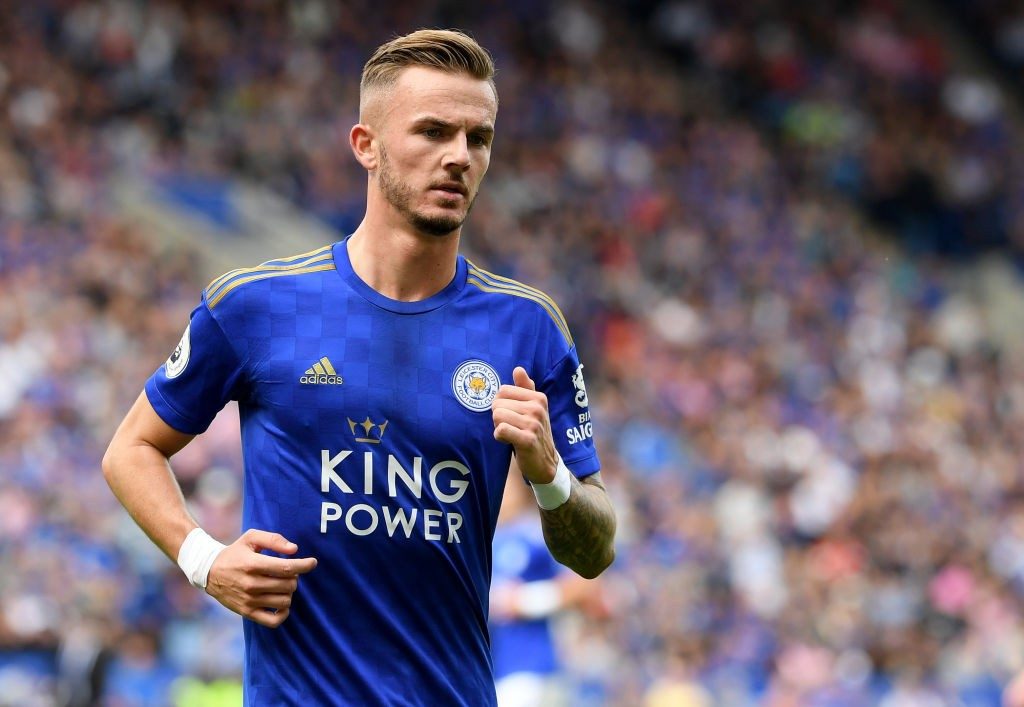 Let's analyze both the midfielders' stats and see who has fared better.
Game time
According to Whoscored, both De Bruyne and Maddison have featured in 11 games this season. While De Bruyne has played for 877 minutes, Maddison has played for 965 minutes in the league this season.
Goals and assists
Maddison has scored 4 goals and De Bruyne has only 2 to his name. But when it comes to assisting, De Bruyne has done it 9 times for his team while Maddison has assisted only twice in the league.
De Bruyne was the highest assist provider in the 2017/18 season with 16 to his name.
Shots and Pass success
Maddison's shots on target are better when compared to the Belgian, who has 2.5 per game compared to Maddison's 3 per game.
Comparing their pass success, there is not much difference between the two. Maddison's accuracy is at 83.3% and De Bruyne has 83.2% accuracy.
Key passes and Crosses
De Bruyne has been at the top of the assists charts for a long time. That is because he makes key passes at an average of 3.9 per game, while Maddison accounts to just 2.2 per game.
With an average of 3.1 per game, De Bruyne has put in a lot of crosses for his team than Maddison's 2.1 per game.
Apart from statistics, both have been an integral part of their team. Maddison has risen to the top at a higher rate, while De Bruyne is known for his game-changing displays.
Verdict
With an overall average of 7.85, De Bruyne has made a better impact for his team when compared to Maddison average of 7.67.
The Englishman, at the age of 22, can only get better from here and would surely reach the top if he can develop his game. He would have much more impact for any team that he plays.